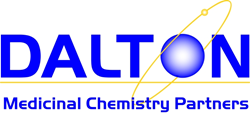 It is exceptionally exciting to receive notice that this competitive award from National Institute On Drug Abuse (NIDA) is being extended.
Toronto, ON (PRWEB) March 31, 2014
Dalton Medicinal Chemistry has received notice that the award from the National Institute On Drug Abuse (NIDA) to research and discover a novel series of compounds with the potential to treat drug abuse and alleviate pain has been renewed.
This work will be supported by NIDA of the National Institutes of Health (NIH) under Award Number R21DA036251 which includes continued funding for the project. Dalton Medicinal Chemistry will continue to utilize their proprietary knowledge and expertise to design, synthesize and test several novel classes of compounds for these applications over the coming year. The goal of this research work is to identify and establish more candidates for further development towards future drug products.
Judd Berman, Co-founder of Dalton Medicinal Chemistry, said: "It is exceptionally exciting to receive notice that this competitive award from National Institute On Drug Abuse (NIDA) is being extended. We are delighted to have the opportunity to continue this important research."
The content of this release is the responsibility of the authors and does not necessarily represent the official views of the National Institutes of Health.
About Dalton Medicinal Chemistry
Dalton Medicinal Chemistry Incorporated (DMC) was established to offer select partners medicinal chemistry capabilities in design and synthesis of new chemical entities. DMC focuses on quality, creativity and speed in the delivery of innovative, high quality medicinal chemistry capabilities for the identification of new chemical entities which advance our clients' drug discovery programs. Our contributions to clinical development candidate selection include SAR elucidation, design and synthesis of focused compound arrays, hit to lead, lead optimization and generation of intellectual property. DMC works directly with Dalton Pharma Services (DPS) and its industry leading chemistry laboratories for synthetic chemistry, structural determinations and purity assessments.
About Dalton Pharma Services
Dalton Pharma Services is a Health Canada approved contract pharmaceutical manufacturer that supplies chemistry, analytical and formulation development services to the biotechnology and pharmaceutical industries in the areas of chemistry and fine chemical manufacture. Dalton provides cGMP manufacturing of solid dosage forms and aseptic filling services to its customers at any stage of the regulatory process (Phase I, II, III or commercial). In its modern cGMP facilities, Dalton produces active pharmaceutical ingredients at the gram or kilogram scale. Dalton conducts aseptic fills to produce batches of finished drug product in vials or syringes, either aseptically filled or terminally sterilized, under fully validated conditions. In addition, Dalton's analytical chemistry laboratory offers method development, validation and ICH stability programs to its clients.
For more information, please visit: http://www.dalton.com.
For further information contact:
Peter Pekos
President & CEO
Dalton Pharma Services
349 Wildcat Road
Toronto, Ontario
Tel: 416-661-2102
Fax: 416-661-2108