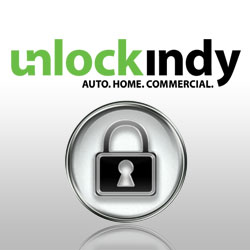 Owner Kory Jensen wanted the website to emphasize Unlock Indy's trustworthy reputation...
Indianapolis, IN (PRWEB) April 02, 2014
Management at Unlock Indy LLC locked in a new marketing tactic for 2014: a redesigned, easily navigable website. The site is mobile friendly and helps customers find information on locksmith services. Owner Kory Jensen wanted the website to emphasize Unlock Indy LLC's trustworthy reputation.
"While locksmiths need to have extensive knowledge about keys and locks, they also need to be dependable and honest people," said Jensen. "Unlock Indy LLC has been serving clients since 2010, and we've already established that trust. As a locally-owned and -operated business, I look forward to continuing that legacy in the community."
One of the most important ways to build trust is to be honest and upfront about fees.
"Unfortunately, some locksmith companies take advantage of people who are locked out," explained Jensen. "They tell them one price over the phone, but charge a higher rate once they unlock the door. That's not how I do business. I have affordable prices, and I stick to them."
Jensen also wanted the website to highlight his variety of locksmith services. He offers lock changes and rekeying, key duplication, and 24-hour emergency services both residentially and commercially. Jensen can also install deadbolts and open personal safes.
The website is mobile friendly, enabling users to easily browse content via smartphones and computers. Additionally, the redesign integrates social media. Customers will find links to the company's Facebook, Twitter, and Google+ pages, as well as an on-site blog. Tips on home and business security are now just a click away.
Jensen chose The Web Guys, a website design company based out of Carmel, Indiana, to redesign the site. The Web Guys specialize in website building and search marketing for companies nationwide.
About Unlock Indy LLC
From duplicating keys to rekeying locks, Unlock Indy LLC offers a wide variety of locksmith services in Indianapolis, Fishers, Carmel, and the surrounding areas of Indiana. Anyone locked out of a business, home, or car can also take advantage of Unlock Indy LLC's 24-hour emergency lockout service and 15–30 minute response time. Customers can call 317-590-2842 or visit http://www.UnlockIndy.com for more information.