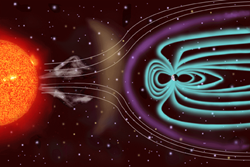 How much credibility can you have if all your previous catastrophic predictions are wrong?
Calgary, Alberta, Canada (PRWEB) April 01, 2014
The New York Times of March 30, 2014, suggests that the worst is yet to come in terms of climate risk, according to the report of the Intergovernmental Panel on Climate Change (IPCC) Working Group II, just completed in Yokahama, Japan.. Since this climate impact report completely contradicts the IPCC Physical Sciences Working Group 1 report released in the fall of 2013, Friends of Science advise people to keep calm and carry on..
"You need to only read "Key Uncertainties" pg. 114 and 115 of the IPCC AR-5 Technical Summary released last fall," says Len Maier, P. Eng. and president of Friends of Science. "There you will find the words "low confidence, no confidence,uncertainty, and 'robust conclusions not possible.." describing the level of confidence in long-term predictions of climate risks."
Despite a rise in carbon dioxide, temperatures are static. Climate expert Judith Curry stated in testimony to the US Senate Committee on Environment and Public Works (EPW) Jan. 16, 2014 that carbon dioxide (CO2) "is not a control knob on climate variability on decadal time scales."
Roger Pielke's July 18, 2014 testimony to that US Senate EPW committee includes evidence-based graphs showing no trends toward extreme weather.
Claims that food crop production is dropping is related to the UN's own report that biofuels are taking valuable food crops out of production and driving up prices world wide as reported in the Daily Telegraph Mar. 23, 2014.
The IPCC citing a drop in crop productivity due to warming and CO2 is not born out by research from the Central Rice Research Institute of India. A study by Roy et al (2012) published in Field Crops Research found that warming and increased CO2 improved grain production by 22.6% in their CO2 enriched test.
The IPCC has been spectacularly wrong in past predictions. Der Spiegel reported April 18, 2011 that the UN's IPCC forecast in 2005 that there would be 50 million climate refugees by 2010, mostly due to sea level rise. The actual number was zero.
"How much credibility can you have if all your previous catastrophic predictions are wrong and your assessments uncertain? This must be an April Fool's joke," says Maier.
Australia's Herald Sun on September 28, 2013 ran an article entitled "IPCC more sure about less." quoting economist and author Ross McKitrick describing in brief the IPCC's Summary for Policy Makers (SPM) in a nutshell: "Since we started in 1990 we were right about the Arctic, wrong about the Antarctic, wrong about the tropical troposphere, wrong about the surface, wrong about hurricanes, wrong about the Himalayas, wrong about sensitivity, clueless on clouds and useless on regional trends. And on that basis we're 95% confident we're right."
Ross McKitrick will be guest speaker at the Friends of Science 11th Annual Luncheon to be held May 13, 2014 at the Met Center in Calgary, Alberta. The public is welcome.
After over a decade of climate science review, Friends of Science conclude that the sun is the main driver of climate change, not human activity or carbon dioxide.
About
Friends of Science have spent a decade reviewing a broad spectrum of literature on climate change and have concluded the sun is the main driver of climate change, not carbon dioxide (CO2). The core group of the Friends of Science is made up of retired earth and atmospheric scientists.
Contact:
Friends of Science Society
P.O. Box 23167, Connaught P.O.
Calgary, Alberta
Canada T2S 3B1
Toll-free Telephone: 1-888-789-9597
Web: friendsofscience.org
E-mail: contact(at)friendsofscience.org