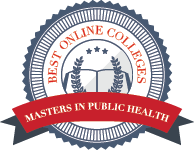 (PRWEB) March 31, 2014
BestOnlineColleges.org is a web-based educational resource. The site helps students make informed decisions about their college educations by providing analysis and rankings of online university programs. Students and families preparing for college can use the analysis to make intelligent, informed choices about what kind of educational program is best for them.
The Top Online Masters in Public Health Degree Programs
The application and maintenance of public health in the United States is an important part of the American political agenda. The U.S. Department of Health and Human Services is a secretary-level organization created to protect the health of Americans and to ensure their access to basic human services. The Centers of Disease Control and Prevention reported in 2012 that about 6% of Americans still fail to obtain necessary medical care due to costs. This has far-reaching implications for the general public health system, and students with formal education in the field are at the forefront of policy issues in ethics, medicine, and law.
Graduate-level education in public health is offered online and is constantly evolving with the discipline. Although public health graduates often work directly with others in discussions and debates, the heavy theory and analysis behind the work can be learned effectively in an online setting. Public health is a field with a wide umbrella, and online programs allow professionals in many different disciplines to take on public health-related work. For example, a nurse can get a Master's in Public Health and use her medical background to tackle policy issues in Occupational Health Nursing, a relatively new field.
BestOnlineColleges.org has evaluted data from the National Center for Education Statistics (NCES), in addition to other outside resources, in order to create a full report of the 2014 Best Online Masters of Public Health Degree Programs. The analysis methodology includes consideration of accreditation, program availability, enrollment rates, and retention rates. The list includes 33 schools.
BestOnlineColleges.org's Best Online Masters in Public Health Degree Programs of 2014 is published at http://www.bestonlinecolleges.org/best-online-masters-in-public-health-degree-programs/. Schools featured include:
A.T. Still University of Health Sciences
American Public University
Capella University
Des Moines University--Osteopathic Medical Center
East Tennessee State University
Grand Canyon University
Independence University
Jacksonville State University
Lamar University
Liberty University
Loyola University--Chicago
Medical College of Wisconsin
Meharry Medical College
National University
New Mexico State University
Northeast Ohio Medical University
Oregon Health and Science University
Saint Louis University
Texas A&M University Health Science Center
The University of Montana
Thomas Jefferson University
Tulane University of Louisiana
University of California--Berkeley
University of Illinois at Chicago
University of Iowa
University of Massachusetts--Amherst
University of Memphis
University of Michigan--Ann Arbor
University of Minnesota--Twin Cities
University of Nebraska Medical Center
University of New England
Walden University
West Virginia University