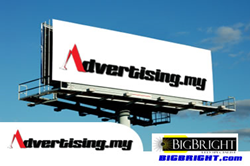 This new SMS portal will provide relevant and current information about the mobile marketing industry of Malaysia.
Petaling Jaya (PRWEB) April 01, 2014
Malaysia's leading advertising services agency Advertising.my will launch the Malaysia's forex and mobile marketing portal in the coming weeks. The new services will complement the current services offered by Advertising.my.
Currently, Advertising.my offers a broad range of advertising and marketing services in above, below and through-the-line sectors. 2014 has been an exciting year for Advertising.my with the launching of several new products and services. These offerings have expanded the reach in both vertical and horizontal markets for the agency that cover marketing, online expo, billboards and many others.
The foreign exchange or forex market in Malaysia offers a lot of opportunities for both the service provider and customers. In the new portal, Advertising.my will offer a platform for investors to venture into the forex industry as well as other business areas. The new segment will include relevant guides and tutorials on how to trade and earn profit through forex. There are articles, resources and a comprehensive knowledge base which will provide insights and important information for investors.
Those who would like to go into forex trading can be members of the portal and enjoy the benefits like first-hand information, market insider news and advice on useful investment strategies. Apart from that, there will be a forex investment forum here to help beginners while seasoned traders can offer their advice and knowledge as well.
One of the unique features of the forex trading is that it comes with an online trading expo. Traders are invited to join the expo which will be held periodically. This is where they will come together to disseminate information, find new customer base and share strategies, among others.
Apart from that, the forex portal will be offering a section on Malaysian franchise business. This is where members can now explore all the available franchise businesses available in the market. There will be franchise business reviews that will provide better insights on which are the sound investments and which are not. Such information will help investors to evaluate the opportunities better.
Advertising.my will be launching a SMS portal as well. Unlike typical business portals, this segment will be more engaging and will provide real-time mobile marketing facilities. The new SMS portal now comes with a comprehensive and specially designed marketing forum aimed at engaging members. There will be a variety of topics on business ideas, recurring income and others where members can share their experiences, advice and other resources in mobile marketing.
This new SMS portal will provide relevant and current information about the mobile marketing industry of Malaysia. Visitors can find out about the current SMS market trend. There will be a concise SMS guide segment that includes SMS business, 3-way SMS and report analysis. A business webinar segment is provided where members can now attend mobile marketing seminar online.
As part of this offering, Advertising.my will be hosting 2 golf tournaments in the next 2 months. The events will be held in Cameron Highlands and Langkawi Island, two of the top tourist destinations in Malaysia. Members can now enjoy a competitive game of golf at the most beautiful places in Malaysia and stand to win attractive prizes.
As such, members are invited to join by registering and submitting their details. Invitations will be sent out which will include the price of the travel package that will cover transport, food, lodging and competition fees.