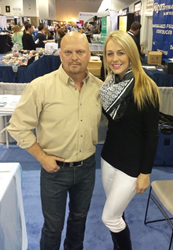 Phoenix, AZ (PRWEB) April 01, 2014
David Gergen, one of the most widely recognized names in Dental Sleep Medicine, President of Pro Player Health Alliance and Gergen's Orthodontic Lab, has built his name on the grounds of being able to make those around him more successful than before he met them. Mr. Gergen plans to tour the U.S. and be a part of educating his associates through seminars organized with Henry Schein and Gergen's Orthodontic Lab. The next stop on the tour will be in San Francisco April 4-5 at a seminar for dentists titled "Saving Lives & Growing your Practice through Dental Sleep Medicine".
These seminars will teach all aspects of how to successfully implement Dental Sleep Medicine into a practice. Over the course of 2014, Henry Schein has planned twenty events in sixteen different states, with at least one being held every month. Mr. Gergen says, "The best way to ensure effective results is to build a great team. Henry Schein, Gergen's Orthodontic Lab, Pro Player Health Alliance and Courtney Meier are better than great. That is why we have been so successful in this national campaign to advance the industry."
David Gergen met Courtney Meier on a trip to Denver, Colorado on Valentine's Day in 2009, where he was to speak with dentists in that area. Recently, Courtney has been working closely with Mr. Gergen in California and Colorado at the Henry Schein/Gergen's Orthodontic Lab seminars. Mr. Gergen says, "he couldn't count on anyone else to do a better job". Registration for these courses and schedules can be found at http://sleepcomplete.com/education-programs/.
Event Details
Date: April 4-5, 2014
Time: 8:00 AM-5:00 PM
Location: Henry Schein Dental Center
5875 Arnold Road, Suite 250
Dublin, CA 94568
ABOUT DAVID GERGEN
As President of Pro Player Health Alliance, he has been a nationally respected dental lab technician for over 25 years. He received the award for "The Finest Orthodontic Technician in the Country" given by Columbus Dental in 1986. He also has been appointed chair of the dental wing of the American Sleep and Breathing Academy, a national interdisciplinary academy dedicated to sleep training and education. He has worked for some of the pioneers in the orthodontic and sleep dentistry fields. One of his proudest achievements is receiving The National Leadership award for Arizona Small Businessman of the Year in 2004.
ABOUT PRO PLAYER HEALTH ALLIANCE
Pro Player Health Alliance (PPHA) is an organization dedicated to helping former NFL players, through providing testing and treatment options for those who suffer from sleep apnea. Since launching in April 2012, over 160 players have been treated through PPHA's "Tackle Sleep Apnea" campaign. Also, the PPHA is dedicated to integrating education and raising sleep apnea awareness, in a fun and memorable way. In addition to the campaign, PPHA is dedicated to testing and getting people who suffer from sleep apnea treated.