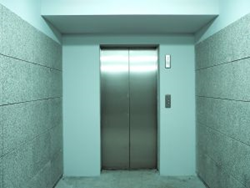 According to the Times, the elevator in question had been out of service and that Recherche Realty Inc. was fined $250 in December for failing to keep an elevator up to code in the building
New York, N.Y (PRWEB) April 07, 2014
A 12-year-old girl was seriously injured in an elevator accident at a SoHo building March 21 after she fell 35 feet from the first-floor lobby to the subbasement. A March 21 report in The New York Times states that 20 emergency workers were involved in the girl's rescue before the victim was transported to an area hospital. Based on the news report, it is not clear how the girl got into the shaft, but workers had to pry open the elevator doors, roll the girl into a backboard and put her in a basket to take her to the first floor.
According to the Times, the elevator in question had been out of service and that Recherche Realty Inc. was fined $250 in December for failing to keep an elevator up to code in the building. The article stated that the firm did pay the penalty and fix the problem after which that complaint was closed. The girl was transported to a local hospital in serious condition, the Times reported.
Elevator accidents are not a common occurrence in New York City, but when they occur, the consequences can be catastrophic, said New York personal injury lawyer Kenneth A. Wilhelm. "Elevator accident victims suffer crushing injuries, head and spinal cord trauma, internal organ damage, limb amputations and broken bones. Often, elevator accidents can even result in death."
Property owners, elevator maintenance companies and/or a building's property management firm have a duty and responsibility to tenants, visitors and guests to ensure that the premises are safe, Wilhelm said. "Elevators in all building should be up to code and maintained regularly. When an elevator is not working or out of service, residents, visitors and guests should be properly warned with visible signage."
Wilhelm says it is critical for all New York residents to be vigilant when they step in and out of elevators. Here are a few valuable safety tips to keep in mind when you enter or exit elevators:

Get in and out of the elevator carefully. Make sure the elevator is at your floor before you step into it. Look down and make sure the elevator is level with the floor while entering and exiting.
Stand clear of the doors and keep clothes and carry-ons away from the opening.
Hold children and pets firmly.
If your elevator should stop unexpectedly, push the "alarm" button to call for help. Use the phone if there is one in the elevator. Never force open the elevator doors or attempt to leave the elevator.
About the Law Offices of Kenneth A. Wilhelm
The Law Offices of Kenneth A. Wilhelm is a personal injury litigation firm with an unwavering dedication to its clients. With more than 42 years of experience, our firm strives to obtain the best compensation for those who have been injured or those who have lost a loved one due to an accident or by someone else's negligence. We handle cases dealing with personal injury, medical malpractice, wrongful death, train accidents, workers' compensation, dental malpractice, motor vehicle accidents, pedestrian accidents, rape, paralysis, comas, seizures, false arrest, lead poisoning, trips and slips and falls, falls on sidewalks or stairs, elevator accidents, construction accidents, Erb's palsy, cerebral palsy, brain damage, blindness, hearing loss, dog bite cases, fire and smoke inhalation accidents, bicycle accidents, falls from windows or scaffolds, food poisoning injuries, carbon monoxide accidents, and many other types of accidents and injuries.
Please contact our New York personal injury attorneys TOLL FREE 24 hours a day, 7 days a week at 1-800-WORK-4-YOU (1-800-967-5496). WE CAN EVEN COME TO YOU. There is no attorneys' fee unless we recover money for you. We can also help with personal injury cases in New Jersey, Connecticut, Pennsylvania, or Florida. If you have been seriously injured in any of the 50 U.S. states, please call us and we will try to help you with your case.
Other TOLL FREE phone numbers for us are:
1-800-RADIO-LAW, 1-888-WYPADEK, OR 1-800-LAS-LEYES
The Law Offices of Kenneth A. Wilhelm
445 Park Ave, 9th Floor
New York, NY 10022
(212) 545-7373
Please visit us at: http://www.WORK4YOULAW.com