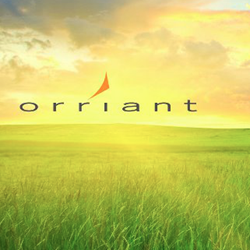 (PRWEB) April 02, 2014
"I know I am not alone in this daily juggling act called motherhood," says Emily, Orriant Health Coach℠ and Orriant Mommy Blogger. "There are days I feel good because I fixed a semi-nutritious meal for my family, and squeezed in a five minute exercise. By sharing my struggles and successes of keeping my health a priority, I am hoping other moms will benefit."
"Women play a central role in society; they raise future leaders and earners and are themselves a powerful force for health promotion…." according to an ABC News Report (Mother's Health is the Key to Family Health, May 9, 2013). In the Orriant Mommy Blog, Emily, shares her experiences to help moms be a strong example of good health. Emily has four children, ages 4 months to 8 years old, and is a former college athlete. She offers ways to involve kids in exercise. Followers can also get good meal and snack tips that fit into unpredictable schedules and conservative budgets. Emily writes this blog understanding all moms struggle seeing themselves as a priority, but stresses parents need to keep themselves, and their health in mind.
"It's like when you hear the safety instructions on an airplane," says Emily. "In case of an emergency, adults are instructed to put the oxygen mask on themselves first, then the child. I know I need to take care of myself in order to best take care of my children." Emily says with a laugh, "Some days feel like an emergency. By exercising and eating right, it helps keep my sanity and feel some sense of balance physically, mentally, and emotionally."
Emily establishes her credibility through her background in fitness, from her regiment as a college athlete, to a busy mom, to her training as an Orriant Health Coach℠. She talks about those days when she slips up on her goals and has to rally to get back on track. This raw and honest look into her life provides a well-rounded vision of how busy mothers can achieve overall good health. Read the Orriant Mommy Blog now by going to: http://orrianthealth.blogspot.com/search/label/mommy%20blog.