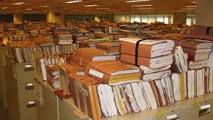 VA Claims Agents, when compared to veteran's service officers and attorneys, give veterans their best chance in winning their disability compensation cases, yet few veterans even know they exist.
Sublette, KS (PRWEB) April 15, 2014
Gumpslegal Veterans Service, LLC (Gumpslegal), a national veterans' legal service is rapidly emerging and is already making a difference for disabled veterans and their families. It is owned and operated by Allen Gumpenberger, a well-known and highly recommended independently accredited claims agent. With over 19 years of personal service and experience, he has witnessed first hand the challenges of disabled veterans. According to Mr. Gumpenberger, "claims agents, when compared to veteran's service officers and attorneys, give veterans their best chance in winning their disability compensation cases, yet few veterans even know they exist." Mr. Gumpenberger says, "based on my experience, I believe disabled veterans need to know that they have a choice in representation and that there are claims agents hungry to prove we are the best in veterans' representation."
With the persistent rate of suicide, unemployment and homelessness among veterans, the emerging number of skilled experienced accredited claims agents is certainly an encouraging sign to indicate help is on the way. Accredited claims agents are a viable choice for legal representation and consistently deliver good results for veterans seeking to secure compensation benefits from the Department of Veterans Affairs (VA). Claims agents who were former veterans' service officers are proving to be especially capable. According to Annual Reports by the Chairman of the Board of Veterans Appeals, agents have been consistent in high overall win rates.
To become an independently accredited claims agent, you must pass an individual accreditation test administered by the VA Office of General Counsel (OGC) to demonstrate legal knowledge of VA's rules and regulations. Veterans service officers and attorneys are not required to pass or even take this test. Only individuals who have been accredited by the OGC may represent veterans before the VA. When hiring a claims agent, veterans have the added assurance that the person has the legal knowledge and skill to represent them.
When asked about the primary mission of Gumpslegal, Mr. Gumpenberger explained, "Our focus is on the veterans with the most need, and that is the unemployed veteran with service related mental health problems and or physical problems. These veterans now face a stagnant job market while dealing with service related limitations. Competing for employment while dealing with a disability is challenging. Leveraging our experience to get them results is exactly why we exist."
When a veteran needs assistance with an appeal, enlisting the services of an experienced claims agent really is the best choice. No veteran should have to pay for representation, but there is a serious backlog of claims at the VA. The fee is contingent on a favorable outcome, which means the agent only gets paid if the veteran gets paid. Veterans who are not satisfied with their current veterans service officer or have no legal representation have a choice. While no one can make the process move faster, claims agents show real promise in getting disabled veterans through the process to get their benefits, which will help reduce the number of appeals and improve the efficiency of the overall process.
Gumpslegal is a national veterans' disability advocacy group serving all 50 states and is headquartered in Sublette, KS. Find out more or request a consult by visiting http://www.gumpslegal.com.