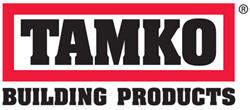 The changes to both our Shingle Style and Decking Style Apps make the apps more user friendly and offer updated information about our products.
Joplin, MO (PRWEB) April 03, 2014
New updates have been implemented to the TAMKO Decking and Shingle Style Apps.
"The changes to both our Shingle Style and Decking Style Apps make the apps more user friendly and offer updated information about our products," said Neil Robinson, TAMKO creative director of marketing. "The overall goal of the changes is to make the app more appealing and convenient for our customers."
Updates to the Shingle Style App include a setting that enables users to select a region (NE, SE, SW, WS, and CN) for the colors offered in their area or users can select "all shingles" if they want to view all of TAMKO's shingle color options. In addition, multiple regional settings have been implemented under the navigation tab. When first opening the app, a regional map will pop-up which enables users to select their specific region. They can also adjust this setting from the navigation bar by clicking on the "Region" tab. Regional availability will be applied to the product lines that are not distributed nationally.
The Longest Up-front Protection Warranty section within the app has also been expanded. Now information can be viewed in a slideshow which enables users to easily navigate through content. Other updates included:

Residential and Multi-family Warranty calculator.
Content related to the "Find a Pro Page".
Addition of Heritage® IR shingles and photo gallery colors.
The Decking Styles App now includes TAMKO's EverGrain Deck Board Challenge. The challenge includes a side-by-side comparison of EverGrain® Envision® compression molded decking versus a competitor's extruded decking product. Several new photos have been added to the photo gallery as well. Some of the new photos include TAMKO's Marquee Railing® systems which are available in the deck viewer and the photo gallery.
"These TAMKO apps have enabled our sales team to have a unique way to connect with their customers," said Alex Hines, TAMKO director of marketing. "Because of how the content has been constructed in both of the apps, builders, general contractors, roofers, deck builders and even homeowners can find pertinent content quickly and with ease."
These apps are available for free download from the App Store on iPad at http://www.iTunes.com/appstore. They can be found by searching for TAMKO in the store search bar, or under the Lifestyle category.
About TAMKO
TAMKO® Building Products, Inc. is one of the nation's largest independent manufacturers of residential and commercial roofing products (including Heritage® Asphalt Shingles and MetalWorks® Steel Shingles), decking and railing products, waterproofing, cements, and coatings. Since 1944, TAMKO's success is the direct result of teamwork and enduring relationships with customers, suppliers and employees. Privately owned, TAMKO is committed to producing top-quality products with excellent product support. For more information about TAMKO, visit our Web site at http://www.tamko.com.