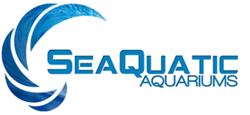 (PRWEB) April 02, 2014
SeaQuatic Aquariums, founded on the principles of dedication to customer service, is pleased to offer a complimentary consultation on Custom triangle end aquariums. Prospective clients interested in learning more about custom triangle end aquariums, are encouraged to contact SeaQuatic Aquariums today, in order to learn more.
Consumers can learn more by visiting: http://www.seaquaticaquariums.com/custom-aquariums/custom-triangle-end-aquarium/.
About SeaQuatic Aquariums
SeaQuatic Aquariums is the premier custom aquarium design company, providing years of experience, and rock solid customer service. With a commitment to innovative and unique designs, we make your new aquarium the best possible.