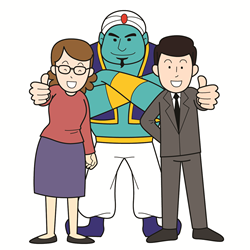 "ServiceGems.com gives homeowners the ultimate advantage"
Vancouver, BC (PRWEB) April 07, 2014
Determined to take the hassle out of finding a reputable contractor in cities all across the US and Canada, ServiceGems.com transforms the way homeowners and contractors connect. Making the best use of the information age, the site works as an aggregator to allow homeowners & property managers to browse listings of their local area's top contractors. Each listing comes complete with comprehensive reviews, certifications, profiles and photos of recently completed work. Now able to base their choices on ample knowledge of a contractor's expertise, ServiceGems gives homeowners the ultimate advantage. An advantage that brings peace of mind at a price that is truly amazing; free of charge!
Brendan Huff, CMO of ServiceGems.com said of the site's features, "We've worked hard to find contractors that specialize in everything from Interior Decorating to Plumbing in cities from Vancouver to New York and everywhere in between. Our contractors are all pre-screened, assuring our homeowners & property managers that they'll never have to search endless Google webpages or phone books to find a reputable pro again."
Numerous specialties are offered on ServiceGems.com, from Carpentry to Heating and Air, to Swimming Pools, Roofing, Home Security and Remodeling. Making it simple and convenient for homeowners & property managers, site visitors need only to submit their project's specifics online. Once all the information about the project has been entered, the site will match homeowners & property managers with a wide range of ServiceGems Genie Certified professionals available to bid the job. Homeowners can view a complete listing of several contractor's credentials, ratings and reviews from prior clients to help in their decision. Finally, when the homeowner makes their desired selections, local contractors will then compete for their business leaving one to ask, "Why hasn't someone thought of this shortcut before?"
About ServiceGems.com:
ServiceGems.com is a free resource for homeowners & property managers that connects them with pre-screened contractors in their area. Based in Vancouver, Canada the company provides online reviews and profiles of reputable contractors, complete with photos of their work all across the US & Canada. Maintaining the highest standard of quality, the site offers professionals for various services such as: Interior Decorating, Kitchen Remodels, Plumbing and New Home Construction among many others.