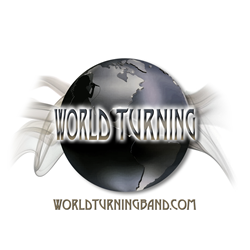 Apparently, we've hit a nerve with Nashville.
Nashville, Tenn (PRWEB) May 14, 2014
Fleetwood Mac tribute band World Turning is one of Nashville's most exciting tribute experiences. They have sold out every one of their shows this year as they continue to garner a larger following of dedicated and enthusiastic fans. They are about to do it again on Friday, May 24th at 7:00pm at Nashville's Third & Lindsley nightclub.
About World Turning Band - The "LIVE" Fleetwood Mac Experience:
Fronted by the brilliant talents of Jacqi Michaels and John Foster, who capture the very essence of Nicks and Buckingham, World Turning will bring the hits of Fleetwood Mac alive.
In addition to performances at nightclubs in the Nashville area, World Turning also performs at private functions, where it brings a two-hour custom show, based solely on the music of Fleetwood Mac. Contact information is listed below.
"We expected good crowds, based on the many popular songs Fleetwood Mac wrote and performed in their heyday, but had no idea we'd have 'standing room only' crowds at every performance. Apparently, we hit a nerve with Nashville, and it's been a blast seeing it come together," according to World Turning drummer, Drew Bourke.
The veteran musicians who make up World Turning come from a wide spectrum of musical paths and offer 'old soul' and 'old school' depth in their performance.

Singer/guitarist John Foster performed with the legendary Beach Boys and served as a staff writer for Charlie Daniels' publishing company.
Singer Jacqi Michaels starred on Broadway and sang with Barbra Streisand on her Farewell Tour. She continues to entertain audiences around the world performing her one-woman show.
Bassist Ralph Graham, who captures McVie's inimitable bass hooks, toured with artists such as Don Henley, Stevie Nicks, and Richie Sambora.
Guitarist Todd Bond brings an eclectic energy to the band, sharing his time also with original endeavor Shake the Forest.
Drummer Drew Bourke has performed with Lee Greenwood, Trisha Yearwood, Sticky Fingers, and Gregg Allman, and lays down the Fleetwood-esque beat.
Joel Atkins plays percussion and lends his silky voice to World Turning's rich harmonies. He works with kids in the Country Music Hall of Fame's "Words & Music" and original project Source.
Keyboardist and singer Susan Julian is a Chicago blues veteran, the original keyboardist for the BoDeans, and an original artist in her own right.
World Turning can be booked for both public and private performances.
Learn more about World Turning by visiting their website at http://www.WorldTurningBand.com.