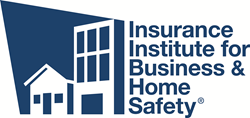 Tampa, FL (PRWEB) April 03, 2014
The recent seismic activity in Southern and Northern California, followed by an 8.2 earthquake in Chile Tuesday, and a 5.8 quake in Panama yesterday are a reminder that earthquakes can happen at any time without any warning. While personal safety is paramount, there are effective steps that can be taken to keep your property safe from earthquakes, too.
Seismologists have noted that the earthquake which struck La Habra, Calif. last Friday originated from the lesser known Puente Hills fault. Had it been a bigger event with a higher magnitude, the results would have been catastrophic for the densely populated Los Angeles area, especially downtown L.A., which sits right above the fault. The impact, according to a 2005 U.S. Geological Survey report, would be far reaching with the potential to kill and injure thousands of people, and leave hundreds of thousands homeless, and cause billions of dollars in property damage.
"Many people are unaware that the places where they live and work are located on one of the numerous seismic faults throughout our country, which are not exclusive to California," said Julie Rochman, CEO and president, Insurance Institute for Building & Home Safety (IBHS). "Unlike many natural disasters such as blizzards or hurricanes, we can't predict earthquakes – there is no 'season' for them. But we can take action to be prepared so that when the ground stops shaking, there is less damage to residential and commercial properties."
The most frequent source of damage from an earthquake is falling objects. IBHS has identified affordable ways to secure typical items found in homes in its guide, Reduce Six Common Earthquake Risks for Less than $70. Most of these projects can be accomplished by residents themselves or with the help of someone who is handy with household tools.
Other effective steps to help reduce property damage from seismic events can be found in Earthquake Risks Around the U.S. – How to Protect Your Property. This IBHS guide provides recommendations ranging from simple weekend tasks that require basic carpentry skills to more complex projects that may require professional assistance.
"Now is the time to act – before the next earthquake," Rochman said. "By following these guidelines and detailed instructions, residents and business owners can reduce, and hopefully prevent, substantial property damage."
About The Insurance Institute for Business & Home Safety (IBHS)
IBHS is an independent, nonprofit, scientific research and communications organization supported by the property insurance industry. The organization works to reduce the social and economic effects of natural disasters and other risks on residential and commercial property by conducting building science research and advocating improved construction, maintenance and preparedness practices.