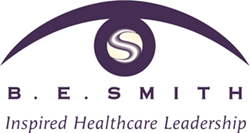 Nathan has an impressive track record of strong partnerships with his colleagues and is committed to gaining community trust and support at Mercy.
LENEXA, Kan. (PRWEB) April 04, 2014
After conducting a nationwide executive search led by healthcare leadership solutions firm B. E. Smith, Mercy Medical Center in Cedar Rapids, Iowa, has hired Nathan Van Genderen as chief financial officer. A seasoned healthcare executive with more than 15 years of financial leadership experience, Van Genderen assumed his new duties at Mercy Medical Center on April 1.
"We are pleased to find someone with the experience and ability to continue to lead our organization toward a strong financial future," said Tim Charles, president and chief executive officer for Mercy Medical Center. "Nathan has an impressive track record of strong partnerships with his colleagues and is committed to gaining community trust and support at Mercy."
Formerly, Van Genderen held the role of chief financial officer for Sentara Northern Virginia Medical Center in Woodbridge, Va., providing management of hospital-based functions including finance, patient accounting, health information management, decision support, care coordination, physician practice operations, joint ventures, radiology and ambulatory operations. He previously was vice president and chief financial officer for Jefferson Hospital Association in Pine Bluff, Ark., where he had leadership responsibilities for all financial management, as well as communication duties with the board of directors.
"Mercy Medical Center was seeking an experienced senior healthcare finance executive to continue their strong tradition of leadership," said Kathy Noland, vice president of senior executive search for B. E. Smith, the healthcare executive search firm who conducted the nationwide CFO search. "Nathan's healthcare experience and communications style were a perfect fit."
Van Genderen earned a bachelor's degree in accounting from Southwest Baptist University in Bolivar, Mo. He is a certified public accountant, as well as a member of the American Institute of Certified Public Accountants (AICPA) and the Healthcare Financial Management Association (HFMA).
About Mercy Medical Center:
For 113 years, Mercy Medical Center has delivered The Mercy Touch to its patients by partnering the latest technology with compassionate and high quality care. A subsidiary of MercyCare Service Corporation, Mercy is a fully-accredited 445 licensed-bed regional hospital based in Cedar Rapids, Iowa. Founded in 1900 by the Sisters of Mercy, today it offers a wide range of patient-centered services, including world-class cancer care at the Hall-Perrine Cancer Center. Mercy has the most advanced private patient suites in the eastern Iowa Corridor as well as an established network of primary and urgent care clinics located throughout Cedar Rapids and surrounding communities. For more information, log onto http://www.mercycare.org, or follow Mercy on Facebook at http://www.facebook.com/MercyCedarRapids; on Twitter at https://twitter.com/mercycr; on YouTube at http://www.youtube.com/MercyMedicalCenterCR; and Pinterest at http://pinterest.com/mercycr.
About B. E. Smith:
Founded in 1978, B. E. Smith is a full-service healthcare executive search firm and a top-ranked provider of senior-level leadership services including Interim Leadership, Executive Search and Management Consulting. Veteran healthcare recruiters and regional healthcare experts partner with each client to create customized solutions. B. E. Smith's proven methodology has resulted in the recent placement of more than 900 leaders into healthcare organizations worldwide. The firm utilizes a comprehensive sourcing strategy incorporating the latest marketing techniques, association partnerships, social networking and one of the largest databases of skilled healthcare finance executives in the industry to deliver immediate results in today's complex healthcare environment. For more information, visit BESmith.com or call 855-254-8261.