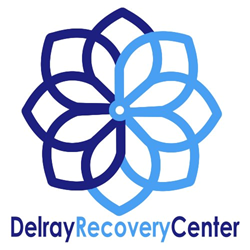 Delray Beach, FL (PRWEB) April 04, 2014
The Delray Recovery Center is hosting a workshop presented by Jennifer Lorey, LCSW. The workshop titled "A Look at Body Image Issues – The Evolution, Continuum, and Possible Treatment Methods" will be held on Friday, March 25, 2014 from 9:00 am to 12:00 pm at the Hyatt Place in Delray Beach, Florida. This educational event will award participants 3 CE units, and the registration fee is $20.
This presentation will look at the history of body image and how the idealized body has changed over the years. Participants will examine the various influences over the years, as well as how these changes have impacted the age of those who struggle and the severity in which they suffer. The workshop will focus on the body image continuum and how this progressive illness can cause self-destructive, fatal behavior choices. The presentation will also cover three of the most commonly used treatment methods when working with clients who suffer with these issues.
Jennifer Lorey is a Licensed Clinical Social Worker who has been working in the field for over 14 years. Throughout all of Jennifer's agency work, her focus has been not only on helping those clients who struggle with the disease of addiction, but also working with the people in their lives that are impacted by it. She has also maintained her practice throughout the years offering serviced that address issues around eating disorders, addiction, depression, anxiety and personality disorders. Jennifer earned her undergraduate Bachelor's Degree in Psychology from Hood College in Frederick Maryland in 1993 and her Masters of Social Work Degree from New York University in 1999.
Located in Delray Beach, FL, the Delray Recovery Center offers individualized treatment programs for alcohol and drug addiction, as well as co-occurring mental health disorders. The Delray Recovery Center believes in a long-term treatment model, where clients go through a 5-phase step down continuum of care, allowing them to develop the tools necessary to achieve long-term recovery. The Delray Recovery Center is an approved Florida Certification Board and Florida Board of Clinical Social Work, Marriage and Family Therapy, and Mental Health Counseling CEU provider.
Sponsored by Hyperion Billing Solutions, this workshop is limited to 50 participants. Click here to register.