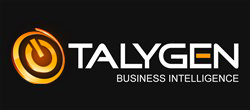 Talygen's Approval Module sees to it that each request goes through the right channels and follows the company's proper chain of command.
Palo Alto, California (PRWEB) April 03, 2014
Talygen, the world leader in business management automation, today unveiled its Approval Module, a function that can immensely streamline a company's approval process when it comes to time entry, expenses, and time off.
Company administrators can set up processes and assign approvers to sign-off on requests. They also have the capability to create approval chains for requests that need to go through multiple individuals.
"Talygen's Approval Module sees to it that each request goes through the right channels and follows the company's proper chain of command," said Harold Saini, Chief Program Manager at Talygen. "In addition, it saves time and prevents mistakes because it ensures that each request—whether it's a leave application or time and expense clearance—lands in the hands of the right individuals."
Some of the key features and benefits of Talygen's Approval Module are:

The option to set-up multi-approval processes to ensure that approvals are made at different levels
The capability to determine rules for each approval process
The ability to create approval chains instead of setting up approvers one by one
Supervisors and decision makers have better control over how time and money is spent in the company
The leave approval function helps employees and managers plan ahead and allocate time accordingly
Giving companies that freedom they need
Saini noted that flexibility and customization are some of the best things that the Approval Module has to offer. Since the tool enables users to completely set the approval rules, they can tailor it to the needs of their business.
"Each company has different needs and procedures which is why flexibility is key when it comes to setting up approval processes," added Saini. "Every business needs the freedom to create their own rules, and our Approval Module lets them do exactly that."
Handling multiple users and approvers is a breeze
Getting multiple individuals to sign-off on request is never a problem with Talygen's Approval module. Because it allows administrators to create approval chains, they are able to see to it that each request goes through the right people, in the right order.
About Talygen
Talygen is the worldwide leader in Business Management Automation. Talygen's integrated suite of services and processes allows businesses to manage their core workflows via a cloud-based Software as a Service (SaaS) application. Talygen allows companies to automate, regulate and enforce their corporate processes. The company empowers businesses and their employees to manage the full set of corporate tasks without having to install specialized software for each of them.
With its wide variety of features, easy to use concepts and enhanced functionality, it allows end to end process management and seamless communication between stakeholders in a project or business. In today's competitive business environment, successful companies are constantly challenged with managing the entire life cycle of a project efficiently and transparently. With Talygen, companies now have more ways than ever to make that happen.
Press Contact:
Talygen, Inc.
Harold Saini
(650) 800-3850
228 Hamilton Avenue 3rd Floor
Palo Alto California 94301
Media(at)Talygen(dot)com
https://talygen.com