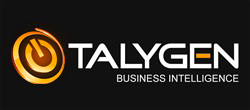 Talygen allows multiple users to log in and discuss issues using our easy-to-view posts and threads
Palo Alto, California (PRWEB) April 04, 2014
Talygen, the world leader in business management automation, today highlighted two key features that enhance communication in companies: Message Board and Live Chat.
"We think it's important to remind companies just how important communication is, and so we're more than happy to revisit the great features of our Message Board and Live Chat modules," said Talygen Chief Program Manager Harold Saini. "These tools make private and public messaging so much easier and businesses should definitely utilize them."
The key features of Talygen's Message Board include:

The ability to post messages on a per-project basis
The capability to toggle with each post's privacy and visibility settings
Communication history features that let users view old messages
File attachment capabilities for sharing documents, images, and more.
On the other hand, the key features of the Live Chat Module are:

Group chat that enables users to interact in a group
File sharing features for sharing images, screenshots, documents, and more
A log view capability that automatically saves messages in the database so users can view old conversations
Offline messaging capabilities that enable users to leave messages for people who aren't logged on
The Message Board is ideal for group or departmental discussions about relatively long term projects or issues. "Some matters need hours or days of discussion between various people or departments, and that's where the Message Board comes in," said Saini. "It allows multiple users to log in and discuss issues using our easy-to-view posts and threads."
The Live Chat function on the other hand is more suited for issues that need immediate attention. "If people are dealing with time-sensitive information, the Live Chat Module would be a better tool."
Regardless of their purposes though, the two modules offer privacy settings to help people ensure that messages are only seen by the right individuals. So whether they're looking to send public blasts or need to communicate sensitive information, Talygen has businesses covered.
About Talygen
Talygen is the worldwide leader in Business Management Automation. Talygen's integrated suite of services and processes allows businesses to manage their core workflows via a cloud-based Software as a Service (SaaS) application. Talygen allows companies to automate, regulate and enforce their corporate processes. The company empowers businesses and their employees to manage the full set of corporate tasks without having to install specialized software for each of them.
With its wide variety of features, easy to use concepts and enhanced functionality, it allows end to end process management and seamless communication between stakeholders in a project or business. In today's competitive business environment, successful companies are constantly challenged with managing the entire life cycle of a project efficiently and transparently. With Talygen, companies now have more ways than ever to make that happen.
Press Contact:
Talygen, Inc.
Harold Saini
(650) 800-3850
228 Hamilton Avenue 3rd Floor
Palo Alto California 94301
Media(at)Talygen(dot)com
https://talygen.com