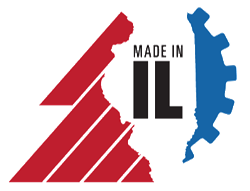 ...they will be supporting the local manufacturing climate and their organization at the same time.
Peoria, Illinois (PRWEB) April 04, 2014
The first annual Manufacturing Matchmaking event is quickly approaching, and more than sixty manufacturing attendees are expected to participate. Hosted by the Illinois Manufacturing Excellence Center (IMEC) and Busey, the April 9 event will give manufacturers the opportunity to network with potential customers and suppliers for their manufacturing process. Originally scheduled for February 5, the April event will be held at the Bloomington-Normal Marriott Hotel and Conference Center, 201 Broadway Street in Normal, Illinois.
The matchmaking meetings are open to manufacturers from across the state and expected to bring assistance to connecting companies with local resources they may not have met before. "Representatives from the registered companies are eager to explore new opportunities and potential supply chain partners at the event," said David Boulay, IMEC President. "It's a different kind of energy and buzz around the fact they will be supporting the local manufacturing climate and their organization at the same time."
The inaugural Manufacturing Matchmaking event is sponsored by Busey. Additional support is provided by the Made in Illinois program – highlighting the diversity of products made in the state and celebrating the companies that manufacture them - http://www.imec.org/Made-In-Illinois.cfm.
About IMEC
IMEC was established in 1996 with the goal of improving the productivity and competitiveness of Illinois' small and mid-sized manufacturing firms. A non-profit economic development organization, IMEC is funded in part by the National Institute of Standards and Technology's Manufacturing Extension Partnership, the Illinois Department of Commerce and Economic Opportunity, and through fees paid by Illinois manufacturers for IMEC's services. IMEC has 11 offices statewide and 40 full-time manufacturing improvement specialists.
About Busey
First Busey Corporation is a $3.5 billion financial holding company headquartered in Champaign, Illinois. Busey Bank, First Busey Corporation's wholly-owned bank subsidiary is headquartered in Champaign, Illinois and has twenty-eight banking centers serving Illinois, a banking center in Indianapolis, Indiana, and seven banking centers serving southwest Florida. Busey Bank delivers financial services through busey.com.