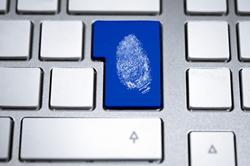 A Free VPN service is a more reliable and secure way to unblock censored or blocked websites.
Dallas, Texas (PRWEB) April 08, 2014
Idcloak Technologies is announcing the release of its new proxy server list which will compete with top proxy sites as a provider of unblocking and security services. idcloak's proxy server list is updated daily, so that any proxy servers which are no longer functioning will be removed within 24 hours.
Connor Mills, web researcher at idcloak Technologies, spoke about the new proxy server lists, "idcloak's proxy server lists are country based, offering users IP addresses in various locations around the world. For netizens, it can be difficult to find a functioning proxy server and more so a dependable one.
"Additionally, there are some proxy servers which are set up to gain access to users' personal information for purposes of exploitation. Users must entrust all of their online data to the host of the proxy server. This can be risky. Censored or blocked websites are most often implemented through governments and institutions, which rigorously attempt to filter out proxy servers, meaning that they are regularly disbanded quickly following their conception.
"However, proxy servers are a wonderful tool for minor security and unblocking needs. Proxies are relatively easy to implement and they don't cost a cent. They will also provide access to blocked site such as YouTube, Facebook and many other social media and news sites."
idcloak's Technologies also offers a free VPN service, which provides users with a reliable and secure method for circumventing the difficulties they may encounter when using proxy servers. The VPN service will send the user's data through a secure tunnel to an alternative IP address in a country of their choosing. This allows the users to bypass the hunt for proxy servers and the slow internet browsing which is often associated with these connections.
Connor Mills said this of their new VPN and proxy list services, "Both of these services aim to bring more freedom to the online world. We are hoping to give netizens an alternative rather than succumbing to the mounting pressures of internet censorship and surveillance."
idcloak is a Dallas provider of web management services which deliver privacy, security and freedom from restrictions online. Visit http://www.idcloak.com to learn more.