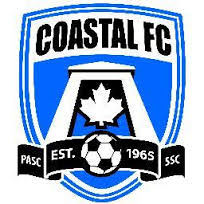 A Soccer Podcast is an effective tool which will help us grow soccer participation at all levels
Surrey, B.C. (PRWEB) April 14, 2014
LocalWebRadio.FM produces new 'This is Soccer' podcast for local community soccer club, Coastal FC. This first of a kind soccer show in Canada will be professionally produced each week as a community service for members living in White Rock and South Surrey.
"This show has given us a new voice to inform our members and educate our community about soccer and Coastal FC," says Chris Murphy, Executive Director at Coastal FC. "We have an excellent program run by exceptional leaders and dedicated volunteers. This soccer podcast is an effective tool which will help us grow soccer participation at all levels in our community."
LocalWebRadio.FM broadcasts a number of topical podcasts by business experts in a defined geographic community. The soccer show is part of their commitment to non profit organizations to help their cause and bring the community together.
"Coasta FC is an excellent partner to showcase the value and quality of a community based show on LocalWebRadio" says Mike McLean, CEO of jambMEDIA. "Chris Murphy brings a healthy perspective on how club soccer can positively affect the development of youth and their joy of soccer and sports," states Mike.
About Coastal FC
Coastal Football Club was created on October 15, 2012 as a result of the amalgamation of Peace Arch Soccer Club, Semiahmoo Soccer Club and South Fraser Soccer Club. It provides recreational to high-performance soccer training and teams for boys, girls, and adults in White Rock and South Surrey B.C. The club manages it's prime website under the domain coastalfc.ca (http://www.coastalfc.ca).
About jambMEDIA
jambMEDIA is a privately held company located in Surrey, BC, Canada. It develops, markets and distributes its communication services to customers across Canada and the USA. The primary service is a fully turnkey weekly podcasting offering. All services are developed, owned and trademarked by the company. It operates dedicated web sites under the jambMEDIA banner to uniquely deliver LocalWebRadio (http://www.localwebradio.fm), The School of Internet Marketing (http://www.theschoolofinternetmarketing.com) and smartLOCAL360 (http://www.smartlocal360.com) Professional Services.
##
Contact
Coastal FC
PO BOX 75343
Surrey, B.C.
V4A 0B1
jambMEDIA
#202 - 15388 24th Avenue
Surrey BC Canada V4A 2J2
Phone: 604-542-0747