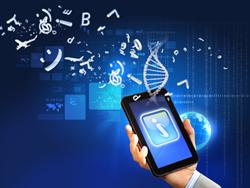 Anytime you have a vast amount of personal information concerning a large number of people, there are outside parties with malicious intent interested in infiltrating and exploiting it."
Dallas, Texas (PRWEB) April 16, 2014
idcloak announces the release of its UK VPN server, which offers anonymity to citizens concerned about the tracking and data mining methods implemented by internet companies. A group of British activists are up in arms about the tracking methods of search giant Google. According to Connor Mills, web researcher at idcloak, "A group of privacy activists in the UK, Safari Users Against Google's Secret Tracking, are now hoping to move forward with a lawsuit against Google, claiming that the company is illegally recording user information through tracking cookies. Google is arguing that the group has no grounds for doing so due to the fact that it is an American company. Even if these activists are given the go ahead to pursue this lawsuit, the maximum fine is 500,000 pounds, which Google earns in less than two hours. It would hardly put a dent in their pocket. However, if this legal action forces Google to drop their use of secret tracking cookies, the company will be forced to fall back on other methods of tracking such as recording the footprint of one's IP address."
In this case, users may find comfort in the anonymity provided by idcloak's UK VPN, which will protect them from IP address tracking. By using a local VPN server, UK citizens will maintain high-level encryption while cutting down the tunneling distance and increasing speed.
Mills further explains why people should be concerned about these tracking and data mining methods, "The question is not only whether we should trust Google or not. We must ask, 'How are they shielding this information from hackers and other threats?' Anytime you have a vast amount of personal information concerning a large number of people, there are outside parties with malicious intent interested in infiltrating and exploiting it."
With idcloak's UK VPN, users are capable of surfing the web without having to worry about companies tracking their IP addressor how well their harvested data is protected. idcloak also offers a UK proxy list and free VPN, which provides a free means of stonewalling the security and privacy of its users.
idcloak Technologies is a Dallas provider of security and privacy web services. For more information on web circumvention, anonymity or security, visit http://www.idcloak.com.