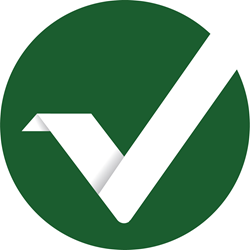 [Vertcoin] wasn't made for now, It was made for the future
NYC, NY (PRWEB) April 08, 2014
Cryptocurrency may be stumbling, but it hasn't fallen; in the midst of a sharp decline in the value of Bitcoin, some people are questioning the future of peer-to-peer electronic currencies. The team behind Vertcoin (VTC), however, isn't among that group.
"Accepting new technology is hard. That's why early adopters are rewarded so handsomely. We're comfortable with Vertcoin's recent decline -- it wasn't made for now. It was made for the future" explains Paul Bradley of the Vertcoin team, adding that Vertcoin has weathered the storm well when compared with other Bitcoin alternatives.
As with Bitcoin, new Vertcoins are "mined" over time when computers running the Vertcoin mining software solve advanced mathematical problems - this processing is how transactions are secured, and the people who run the mining software are rewarded for their time and cost with Vertcoins, which is how new VTC enters the money supply. The amount of VTC that enters the money supply decreases over time, such that no more than 84 million Vertcoins will ever exist.
As with Bitcoin, Vertcoins can be bought and sold using traditional currencies on various exchanges. For instance, USD/VTC is traded on vaultofsatoshi.com and users in the United Kingdom can buy Vertcoins with the British pound by using the popular Bittylicious.com service, which also sells Bitcoin. Bradley commented "we're also delighted to see the extent to which people are actually using Vertcoin as a currency, on stores like AltOutlet and via gateways like Pock.io and Moolah - these early adopters are pioneering a new way to do money"
Unlike Bitcoin, Vertcoin's algorithm is designed to encourage a different kind of network. Bitcoin was originally meant to be mined by ordinary computers, but over time specialised chips have been made, so called ASICs, which have led to a lot of mining power being concentrated in the hands of large corporations. Vertcoins uses an algorithm that changes over time in order to make it economically unfeasible for ASIC chip designers to target Vertcoin, something the Vertcoin developers believe brings VTC closer to achieving the original vision of Bitcoin for a decentralised network with low barriers to entry for individuals to participate in the mining process.
The result is a network that has greater decentralization, and given Vertcoin's current price (around $1 per coin), some enthusiasts believe it will end up in the hands of more users than Bitcoin, which go for about $460 each.
Joe Fisher from the Vertcoin team will be speaking at the 2014 CryptoCurrency Convention in NYC on Wednesday, April 9th.
For more information, visit http://www.vertcoin.org http://www.reddit.com/r/vertcoin or http://www.cryptocurrencyconvention.com/