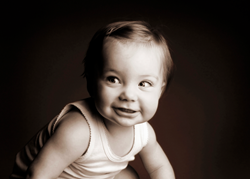 Whether a woman chooses to start a family today or in the future, she should be making this decision with as much information as possible, says Dr. Spencer Richlin of RMACT.
Stamford, CT (PRWEB) April 08, 2014
Reproductive Medicine Associates of Connecticut (RMACT) is offering free anti-mullerian hormone (AMH) tests for women who want to know more about their reproductive and fertility health at three events throughout the year. During this event, women and their partners can learn more about their fertility during a short seminar about fertility basics and have blood drawn for a fertility test. The first event is being held on Thursday, April 10 at RMACT's Stamford office.
"Knowledge is essential to fertility," says Dr. Spencer Richlin, a board-certified endocrinologist and partner with RMACT. "Whether a woman chooses to start a family today or in the future, she should be making this decision with as much information as possible. An AMH test is a simple blood test that gives us great insight into a woman's fertility and her family building options."
RMACT's Free Fertility Testing and Seminar Events are being held at three of RMACT's locations in Fairfield County:

Stamford location, 1290 Summer Street, Suite 3200 on Thursday, April 10, 6 p.m.
Danbury location, 67 Sand Pit Road, Suite 300 on Thursday, June 5, 6:00 p.m.
Trumbull location, 115 Technology Drive, Suite C200 on Thursday, November 6 at 6 p.m.
Women who come to the RMACT event will have their blood drawn and will receive a phone call from an RMACT nurse with results within 10 business days. Since AMH is not affected by estrogen and other hormones, it can be tested at any point in the menstrual cycle and even in patients on birth control pills.
Testing AMH levels is widely recognized as a reliable indicator of a woman's reproductive potential; however, it does not give the full picture. For a more thorough understanding of their fertility, patients should schedule an individual consultation at RMACT that includes a complete diagnostic work up. For women, diagnostic testing includes AMH, follicle stimulating hormone (FSH) and hysterosalpingogram (HSG). For men, who contribute to up to 40 percent of infertility issues, diagnostic testing includes semen analysis. Both partners will also discuss their family and medical histories.
To preregister or for more information, please go to: http://www.rmact.com/events.
About Reproductive Medicine Associates of Connecticut (RMACT)
RMACT specializes in the treatment of infertility, including assisted reproductive technologies (ART) such as intrauterine insemination (IUI), in-vitro fertilization (IVF), and Comprehensive Chromosomal Screening (SelectCCS). RMACT, Fairfield County's largest fertility clinic and egg donation center, is one of 11 leading In Vitro Fertilization (IVF) centers nationwide chosen by In Vitro Sciences to participate in its Centers of Excellence program. RMACT has offices in Norwalk, Danbury, Stamford and Trumbull, and an affiliate New York fertility clinics serving Putnam and Dutchess counties. RMACT also offers infertility treatment financing and support services, such as nutrition counseling, massage therapy, psychological counseling, acupuncture and yoga, through RMACT's Integrated Fertility and Wellness Center.
The RMACT team includes lead physicians Drs. Mark P. Leondires, Spencer S. Richlin and Joshua M. Hurwitz, as well as fertility specialists Drs. Cynthia M. Murdock and Shaun C. Williams. All physicians are Board-Certified Reproductive Endocrinologists and are members of the American Society for Reproductive Medicine (ASRM), the Society for Assisted Reproductive Technology (SART) and the Fairfield County and Connecticut Medical Societies. Each has received numerous awards, and all five are Castle Connolly "Top Doctors." RMACT's IVF laboratory is accredited by the College of American Pathologists (CAP), and CLIA; other accreditations include the Accreditation Association for Ambulatory Health Care (AAAHC) and the American Institute for Ultrasound in Medicine (AIUM). For more information, visit http://www.RMACT.com or find us on Facebook.
###