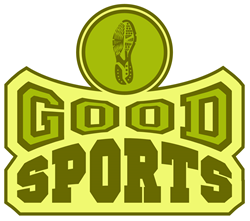 This donation will enable Good Sports to provide high-quality bats to deserving organizations serving children in need across the country.
Quincy, Massachusetts (PRWEB) April 08, 2014
Good Sports, a national non-profit organization that provides sports equipment to disadvantaged youth, has received a generous donation of 1,423 brand new BBCOR baseball bats from Easton Baseball. The donation is worth over $425,000 and will be used to support youth baseball programs across the country. Good Sports has found the demand for quality baseball bats is extremely high, especially as baseball season approaches.
"Baseball bats are one of our most popular requests, but organizations often struggle to provide them." said Melissa Harper, CEO of Good Sports. "This donation will enable Good Sports to provide high-quality bats to deserving organizations serving children in need across the country. We are grateful to Easton Baseball for their continued commitment to Good Sports mission of getting more kids off the sidelines and in the game."
"Easton is pleased to see how many young people and communities have benefited from this partnership. It's our hope that this donation will help kids be more physically active while enjoying the game of baseball," said Bob Diebold, Vice President of Baseball and Softball Sales. "The mission of Good Sports – to make physical activity accessible to every child regardless of ability to pay – is one that we align with very strongly at Easton Baseball, and we look forward to continuing to impact more children in need going forward."
This donation comes as part of an ongoing relationship between the two organizations. As part of this partnership, launched in February of 2012, Easton Baseball has provided equipment for Good Sports to distribute to programs in need nationwide. To date, Easton Baseball and Good Sports have supported 135 organizations, impacting over 177,000 kids. The donation of baseball bats will now bring the total value of equipment donated through this partnership to nearly $600,000.
ABOUT GOOD SPORTS
Good Sports helps lay the foundation for healthy, active lifestyles by providing athletic equipment, footwear and apparel to disadvantaged young people nationwide. By partnering with sporting goods manufacturers, Good Sports gets crucial equipment to kids who need it most, getting them in the game. Since 2003, Good Sports has provided more than $10 million in equipment to 1,400 youth programs, impacting more than 870,000 kids. For more information on how you can support Good Sports, please visit http://www.goodsports.org.
ABOUT EASTON BASEBALL
Easton Baseball is a leading designer, developer and marketer of branded sports equipment, protective products and related accessories. Easton Baseball exists to give every athlete a significant and measurable performance advantage. Whether it's the Power Brigade line of baseball bats, EPG line of baseball gloves, Force Catchers Gear and so much more, every product at Easton is engineered for glory. For more information visit http://www.easton.com/baseball/.
Contact:
Melissa Harper, Good Sports, (p) 617-471-1213 x131, mharper(at)goodsports(dot)org