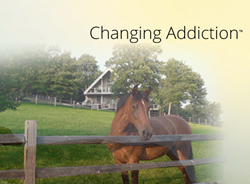 The unique direct-to-soldier program is designed to meet the needs of service members with drinking problems and empower them in the fight against alcohol and in restoring their lives.
Charlotte, NC (PRWEB) April 09, 2014
Avantcare Foundation's $500,000 veteran alcohol abuse project features Last Call Program's Sobrexa. In the Avantcare Foundation announcement for its Back To Life Project, Board Chairman and founder, Neil Westby, revealed the scope and commitment of the project. "This has been in the works for a long time. The on-going operations in Iraq and Afghanistan continue to strain military personnel, returning veterans and their families. Vietnam and 1991 Gulf War veterans never received the help they needed and it looks like the country is failing them again. We understand the problem and the barriers they face in seeking help."
In a report entitled, "Substance Use Disorders in the U.S. Armed Forces", the Institute of Medicine states, "Barriers inherent to the military that limit access to treatment for substance abuse disorders include a lack of availability of rehabilitation services, fear of negative consequences and lack of confidential services."
Dr. David Rosenbloom, Ph.D., and Professor at Boston University School of Public Health echoes Westby's concerns. "The United States did a dreadful job in recognizing and addressing the alcohol and drug problems of the Vietnam era veterans. As the wars in Iraq and Afghanistan wind down, we cannot allow this to happen again. The warning signals are loud and clear."
Founder of Join Together, Dr. Rosenbloom describes the scope, "More than 2.5 million men and women were deployed to Iraq and Afghanistan. More than 400,000 were deployed three or more times. About 25 percent of the men and women returning from combat in these areas have reported unhealthy use of alcohol, including regular heavy drinking after they got home."
According to Dr. Rosenbloom, "Addiction is a disease, not a chain of command disciplinary matter."
Carol Brawley, Director for Avantcare Foundation and one of the founders, emphasizes the inclusion of all of the nation's service men and women – Active Duty, National Guard, Reserve, and veterans together with their families and communities. "We are making every effort to insure that we offer an accessible, anonymous program with outcomes that are positive. Not only will Avantcare Foundation offer assistance through the Last Call Program but Back to Life will present day programs for veterans and their families on the Foundation's 216 acre educational and retreat facility high in the mountains of North Carolina. We are dedicated to restoring dignity, family relationships, and encouraging a choice toward a healthy and fulfilling life."
The Avantcare Foundation is a multi-sectorial, philanthropic organization with an ambitious service platform of international scope. Global Humanitarian Projects currently include Back to Life and Ken Green's Go For the Green organization helping children with prosthetics. In development are projects that have impact on the lives of children and alcohol, Native American projects, and EAGALA day programs for veterans and their families. The Avantcare Foundation is supported by Avantcare, Inc. and its founders.
Sources:
Jacobson, Isabel G., MPH, et al. "Alcohol Use and Alcohol-Related Problems Before and After Military Combat Deployment," TheJournal of the American Medical Association 2008;300(6):663-675. Published Aug. 13, 2008.
Wilk JE, Bliese PD, Kim PY, et al. Relationship of combat experiences to alcohol misuse among US soldiers returning from the Iraq war. Drug Alcohol Depend. 2010;108:115-121.
Dr. David Rosenbloom | November 8, 2013