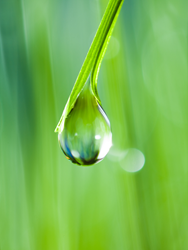 San Francisco, CA (PRWEB) April 10, 2014
Natural health product pioneer Zion Health introduces its Beauty Balm Natural Sunscreen SPF 30 as a new addition to iHerb.com.
Zion Health is pleased to announce that environmentally-conscious, online retailer iHerb.com will now carry Zion's Natural Mineral Sunscreen. Zion sunscreen contains 20% zinc oxide and a unique type of healing clay called montmorillonite, well known for its detoxifying properties. According to the Environmental Working Group, nanoparticles of zinc oxide offer the best protection from UVA rays without the chalky appearance of old-school sunscreens.
Zion sunscreen also contains anti-aging ingredients for wrinkle-free skin: Hyaluronic acid to Increase collagen production; Malachite extract to enhance skin tone; antioxidant-rich Vitamin C; and fruit peptides, which have proven anti-aging properties.
iHerb.com is an online retailer with a passion for environmentalism. They've sold nutritional supplements and other healthy products domestically and internationally since 1996. From humble beginnings of St. John's Wort, this rapidly expanding business offers an excellent value for healthy products. Zion Health sunscreen with montmorillonite clay is plant based and not tested on animals.
Zion Health's Beauty Balm Natural Sunscreen SPF 30 is now available at iHerb.com and at health food markets and co-ops throughout the United States and Canada. Zion provides its consumers with pure skin and body care products that are 100% vegan, free of parabens, and aluminum and formulated using certified organic ingredients whenever possible. For more information on Zion Health products, go to http://www.zionhealth.com.