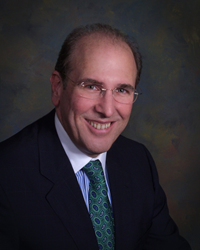 Rye Brook, MY (PRWEB) April 11, 2014
Andrew Y. Kleinman, MD, a plastic surgeon in Westchester County, will be inaugurated April 12th as President of the Medical Society of the State of New York.
Dr. Kleinman is a board-certified plastic surgeon certified by the National Board of Medical Examiners and the American Board of Plastic Surgery. A former President of the New York State Society of Plastic Surgeons, Dr. Kleinman is a member of the American Society of Plastic Surgeons (ASPS) and is the former President of the Westchester County Medical Society. Currently, Dr. Kleinman is the President Elect of the Medical Society of the State of New York.
The new term begins at a time when there are significant changes in the medical profession as the entire industry adjusts to new provisions of the Affordable Care Act. Dr. Kleinman's experience in key medical organization positions will serve the Society well as thousands of New Yorkers are changing insurance plans and doctors.
Dr. Kleinman constantly remains in the forefront of his profession by simultaneously providing his patients with the latest advances in products and techniques in plastic surgery while applying the tried and true safety measures that have gained him a large and loyal following.
After graduating Phi Beta Kappa from MIT, Dr. Kleinman received his Medical Degree at the University of Rochester Medical School. He completed his residencies and fellowships in general and plastic surgery at several prestigious institutions including the Harvard Surgical Service, George Washington University Hospital, and Massachusetts General Hospital. Of note, Dr. Kleinman's plastic surgery residency was at Baylor College of Medicine in Houston, where he worked with Frank Gerow MD, the creator of breast implants.
The Medical Society of the State of New York (MSSNY) is an organization of approximately 30,000 licensed physicians, medical residents, and medical students in New York State. Members participate in both the state society and in their local county medical societies.
800 Westchester Ave., Rye Brook, NY 10573
(914) 253-0700
http://www.cosmeticsurgerywestchester.com/