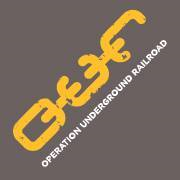 Dallas, TX (PRWEB) April 09, 2014
Radio talk show host Glenn Beck has revealed the identity of the CEO of Operation Underground Railroad (O.U.R.) as Timothy Ballard, formerly with the Central Intelligence Agency and the Department of Homeland Security.
To date, the months-old organization has rescued 35 children in child trafficking stings in Nicaragua, Haiti and Guatemala and secured seven arrests. Three more missions are in the works in the next few weeks, which will rescue an estimated 40 more children.
"Having worked with the U.S. government in dismantling human trafficking rings, I became frustrated by what I couldn't do," Ballard says. "While our government leads the world in such operations, it is largely hindered by bureaucracy and jurisdictional limitations. A nimbler entity, which plays by the rules, was needed, and that's why O.U.R. exists today."
As Ballard assembled his team, including partnering with a data mining software company for research, planning and investigation, word quickly spread, generating support from celebrities including Ashton Kutcher (wearethorn.org) and Dancing with the Stars' Chelsie Hightower. Renowned activist and ABC News contributor Elizabeth Smart-Gilmour, who was kidnapped from her home at age 14 and rescued nine months later, will participate in at least one of the team's upcoming child trafficking stings.
"Elizabeth brings an entirely new dimension to our mission; she has actually experienced, firsthand, what our trafficked kids have been through," Ballard says. "She's also helping to shine a light on this issue. As a nonprofit, we can't do what we do without donations."
Operation Underground Railroad was officially created Jan. 1 under the auspices of non-profit Child Rescue Association of North America. It's composed of nearly 100 volunteers, three paid staff members and over a dozen Jump Team members directly involved in the rescue missions.
Child trafficking stings begin with the team ascertaining the feasibility of the mission, including the willingness of local law enforcement to be involved. Next, O.U.R. professionals conduct research and design a strategy, after which the team follows through on the rescue.
The rescued children are placed in pre-screened safe, therapeutic shelters, where O.U.R. will continue to monitor them. The perpetrators are arrested and tried.
"In many cases the perpetrators were sex slaves and victims of kidnapping themselves and know no better way to survive," Ballard says. "We hope to break this cycle."
About Timothy Ballard
Timothy Ballard is the founder and CEO of Operation Underground Railroad (O.U.R.) – a coalition of former CIA, U.S. Special Agents, Navy SEALs, Green Berets and a number of celebrities who are on a mission to abolish slavery, domestically and abroad. Ballard began his career with the Central Intelligence Agency has also spent more than a decade working as a Special Agent for the Department of Homeland Security, where he was assigned to the Internet Crimes Against Children Task Force and deployed as an undercover operative for the U.S. Child Sex Tourism Jump Team. Ballard has worked undercover in the United States and in multiple foreign countries to infiltrate child trafficking organizations, and has worked every type of case imaginable in the fight to dismantle child trafficking rings.