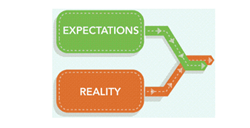 I'm ignoring the looks out the window and the casual comments from employees
(PRWEB) April 09, 2014
Lynne Curry, Ph.D., SPHR (CEO of The Growth Company, Inc ) has over 30 years of experience in management consulting and frequently receives questions from clients regarding situations in the workplace. Today, Dr. Curry releases an article for employers with employees that expect previous generous gestures to be routine.
Dr. Curry received an email from a client, "I feel like a crappy boss. It's been sunny lately and occasionally I'd like to tell my employees to take Friday afternoon off or at least to leave at 4. This especially hit me the Friday before Labor Day because I knew my employees wanted to start their three-day weekend early and get on the road before traffic grew dense."
"Our company, however, is digging itself out of a financial problem that might result in layoffs and I can't justify the cost of giving everyone a half day off, so I'm ignoring the looks out the window and the casual comments from employees who are hoping I'll say, 'Let's just shut down and enjoy the weekend.' I also remember last year when I gave a lot of half-days off on Friday and everyone grew to expect it and then didn't seem any happier about working here."
Read on to find out how Dr. Curry responds…
CLICK HERE to read the full article on http://www.thegrowthcompany.com.
The Growth Company, Inc. is a Human Resource and Management consulting firm specializing in soft skills training, facilitation and mediations as well as investigations, coaching and manual/policy write ups and re-writes. The Growth Company, Inc. was established in 1978 and is one of the longest lasting consulting firms in Alaska. For further information about The Growth Company or Dr. Lynne Curry click here or go to http://www.thegrowthcompany.com. The Growth Company also has a Workplace Coach Blog, where Dr. Lynne Curry and other HR professionals post about everyday situations that a manager or supervisor may come across. They provide insight and the correct way to approach and handle these situations.