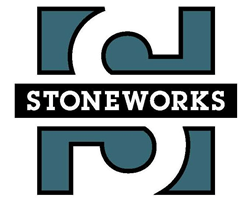 For the first time in history, the HECM program is allowing those 62 and over to buy their dream home without the worry of being able to afford what they really want.
Mount Vernon, OH (PRWEB) April 08, 2014
Those shopping for a new home can save approximately 50 percent by buying a home in The Village of Colonial Woods condominium community in Mt. Vernon through an FHA insured loan program. The Home Equity Conversion Mortgage (HECM) program is designed to allow buyers age 62 and over to put as little as 44% down on a home, while the rest goes into a mortgage that never requires a payment.
"For the first time in history, the HECM program is allowing those 62 and over to buy their dream home without the worry of being able to afford what they really want," said Ann Marie Harrison, HECM Specialist with Security 1 Lending. "People in retirement fear running out of money more than anything else and don't realize this new government-insured mortgage is available to them. Letting them know this program is there makes owning the home they really want that will serve their needs much more attainable."
Colonial Woods is an EPCON Community developed by Stone Works Partners. Part of its newly designed Courtyard Collection, the condominiums feature floor plans centered around an exterior courtyard, where outdoor living spaces are as carefully planned as the interior design.
"A move to a condominium can give homeowners more freedom," said Eriech Horvath, president, Stone Works Partners, "Ultimately, those who decide to move to one of our neighborhoods enjoy a more tranquil lifestyle. The new courtyard floor plans, with all their well-appointed features, are yet another way we offer luxurious living for potential residents. We have one of the only communities in Knox County that gives residents an elaborate outside living space."
The Village of Colonial Woods was planned in response to research that revealed today's baby boomers value outdoor living and recreation. A comprehensive study by the Consumer Federation of the Southeast shows that 25 percent of boomers want to remain in a climate that has all four seasons.
Living in the new courtyard homes in the Village of Colonial Woods offers many benefits not found in other communities. These homes feature state-of-the-art open floor plans and versatile room arrangements, all constructed using high-quality materials. They integrate signature features, such as soaring ceilings, bigger windows for more natural light, oversized garages, and private outdoor living spaces where homeowners can enhance their outdoor design with water fountains, gas fire pits, arbors and trellises. Customizable interior options, such as cherry kitchen cabinetry and granite countertops, are also available. Another benefit is that all maintenance duties are completed by trained professionals, which allows residents to feel like they are on vacation 365 days of the year.
The Village of Colonial Woods is in a secluded country location with ponds and mature trees for privacy. At the same time, it's close to shopping, restaurants, recreational activities, two universities and medical facilities. This new community offers a deluxe clubhouse with a fully equipped health and fitness center, heated pool and large social room with a billiards table. Being in close proximity to all these are important to baby boomers.