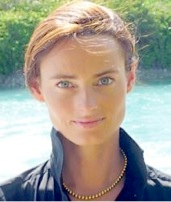 Turks & Caicos (PRWEB) April 09, 2014
Haute Living Real Estate Network will continue to feature Bernadette Hunt as a preferred real estate professional. HLRN's unique circle of prominent real estate professionals boasts pristine estates and impeccable properties for affluent buyers and homeowners looking to purchase the best of the best in residential listings. Featuring properties with over-the-top amenities in the most exclusive locations, members of the Haute Living Real Estate Network ensure that readers are exposed to the finest that the market has to offer.
About Haute Living Real Estate Network
Haute Living Real Estate Network specializes in selecting the most influential real estate professionals, creating the strongest directory for exceptional listings. The network website is a go-to online destination for all real estate related news and features engaging blog posts that provide up-to-date information on affluent markets, celebrity real estate and new developments. Access all of this information and more by visiting http://www.hauteresidence.com/
About Bernadette Hunt
Bernadette Hunt practiced law in the Turks & Caicos from 1996 to 2007, and during that time she handled company and trust formation and management, conveyancing, development and planning law, immigration and licensing, wills and estates and more. Taking these skills to the next level, Bernadette co-founded Turks & Caicos Property, Ltd. ("TCP") in 2000 and simultaneously practiced law and real estate for seven years.
In 2007, Bernadette decided to focus all of her efforts on Turks & Caicos Property. Since then, she has become the largest listing agent in the Islands. Bernadette's unique skill set and legal background give her the leg up with clients, as she is able to deliver timely and accurate information.
TCP's reputation and success as an "independent" real estate brokerage has been earned over time through the commitment, enthusiasm and the impressive performance Turks & Caicos Property team.
To learn more, visit Bernadette Hunt's Haute Residence profile.