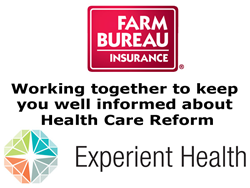 Richmond, Va. (PRWEB) April 09, 2014
With so many parents working outside the home, finding adequate, affordable child care is a struggle for many families.
Experient Health, the health insurance arm of the Virginia Farm Bureau in Richmond, Va., appreciates that and in its latest Blog post in a community education series explains the benefits offering child care to employees can bring to businesses.
"Offering these benefits not only helps your employees, but it also helps your business as a whole by serving as a valuable recruitment and retention tool," Experient Health wrote.
There are a few different options for offering child care benefits to your employees, ranging from onsite child care to a discounted rate to a nearby child care center.
Among the reasons employers opt to include this benefit to their teams include that "employees with children are less likely to accept different job offers if they have to give up child care benefits, loyalty to employers increases, and child care services often pay for themselves by reducing turnover rates," Experient Health wrote.
Employers may reduce turnover costs by as much as $500,000 per year if they retain 10 employees per year at a cost of $50,000 per turnover (this cost may include training time and resources, signing bonuses, supplies and more).
Employees, in turn, value the child care benefit because it helps decrease non-work stress, often results in shorter commutes, and allows for many parents to see their children during the day.
For mothers who are breastfeeding, this is seen as an extremely good benefit.
To read more about how to offer child care benefits, and why, visit the Experient Health community education Blog series.