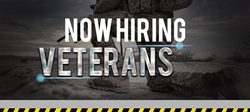 Energy+1 prides itself on helping people make a living.
Richmond, VA (PRWEB) April 11, 2014
Spring is a great season for direct sales. The energy industry is booming and there is no better time to get a foot in the door. Energy+1 will be hiring applicants to travel into the Washington, DC area for a huge marketing campaign. So for those are eager to do something exciting and different this summer, this is the perfect opportunity. Hired agents will encourage customers to save money by switching their energy with Energy+1. It's a very easy and simple transition, and utilities can be vastly stabilized.
When Energy+1 enters deregulated states, they allow customers to choose where their energy comes from and they choose their price. For once the choice is in the consumers hands and many times they can find better prices and lower their energy bill. "I made the switch and compared with my previous bill. I saved $21," a satisfied customer said. It's an exciting time in the energy industry and it's the perfect opportunity to start a career in sales.
This is a great chance for aspiring individuals to make some really great money. In a time when minimum wage can't cover daily costs, Energy+1 prides itself on helping people make a living. Not only has the company been quite successful, but the pay has also been very lucrative for the individual salesmen. It has been reported that most of the crews make $20 to $30 an hour.
An exciting aspect about an Energy+1 job is that individuals need no prior experience to sales or canvassing. This is a great way for individuals who maybe did not receive a higher education, to create a future in the sales industry. Energy+1 also hires veterans who have just left the military and are looking for a place of employment. Energy+1 takes pride in hiring veterans. The company views it as serving those who have already served our country.
More about Ultimate Job 1
Ultimate Job 1 is the acting-hiring arm for Energy+1. This site presents fun jobs and experiences for young professionals. Team members have the ability to make great money daily and on the go! This is an established company of over thirty years that strives to place workers everyday! Find out more at http://www.ultimatejob1.com or http://www.energyplus1.com.
More about Energy+1
This company is an energy company specializing in energy deregulation. Energy+1 is one that gets people to switch their energy sources to a more sustainable and eco-friendly one. Find out more about the company at http://www.energy1.com.