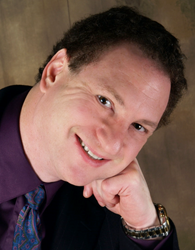 Wayne, NJ (PRWEB) April 10, 2014
Cancer Control Month is this April and Dr. Laurence C. Breiterman, a leading dentist at Advanced Dental Techniques in Wayne, NJ wants more people to know about their options to treat periodontal infection and how that can reduce their chances of contracting other serious diseases. Dr. Breiterman offers the Laser Assisted New Attachment Protocol (LANAP®), a gum surgery alternative that treats gum disease in a minimally invasive manner, to improve patients' oral and overall health status.
Pancreatic cancer is known to be the fourth most deadly form of cancer. Cancer overall is second only to heart disease for the number of deaths it causes annually. Medical and dental researchers have linked pancreatic cancer and gum disease based upon two key points. P. gingivalis is the name of the antibodies produced in response to periodontal infection. The same antibodies are known to be found in extremely high levels in pancreatic cancer patients. Also, the carcinogens known as nitrosamines are a known risk factor for developing pancreatic cancer. Nitrosamines are also present in the mouths of patients with gum disease.
As a dedicated dentist in Wayne, NJ, Dr. Breiterman is proud to be one of the nation's first providers of the LANAP® laser gum treatment. Through the use of the laser, gum disease can be effectively treated without the need for cutting or stitching. Recovery times for patients are dramatically reduced and most patients experience little to no discomfort, making LANAP® an ideal gum surgery alternative for some patients. Taking action when the early signs of gum disease are seen is always recommended. Red, swollen or bleeding gums are some of the symptoms that people should seek help for.
For those interested in learning more about LANAP®, make an appointment to meet Dr. Breiterman at Advanced Dental Techniques.
About The Doctor
Advanced Dental Techniques is a general practice offering personalized dental care for Wayne, New Jersey patients. Since graduating from the University of Medicine and Dentistry of New Jersey, Dr. Laurence C. Breiterman's desire to become one of the best has led him to pursue almost 3,000 hours of continuing education. In 2007, Dr. Breiterman received the Mastership Award from the Academy of General Dentistry, which recognizes a dentist's commitment to advanced dental education. He is part of one percent of dental professionals providing the LANAP FDA cleared laser procedure for gum disease treatment. Dr. Breiterman is also a Fellow in the International Congress of Implantologists and a member of the American Academy of Cosmetic Dentistry. To learn more about Advanced Dental Techniques and their dental services visit their website at http://www.newjerseygumsurgery.com and call (973) 694-2835.