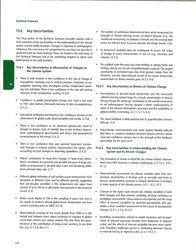 This denigration of dissenting opinions is contrary to the fundamental principles of scientific inquiry
Calgary, Alberta, Canada (PRWEB) April 10, 2014
This week in Washington, D.C., the Non-Governmental International Panel on Climate Change (NIPCC) addressed the recent global hysteria over the UN Intergovernmental Panel on Climate Change (IPCC) Working group II (WGII) report issued in Yokahama, Japan issued March 31, 2014, say Friends of Science. The NIPCC are a group of independent scientists, not associated with the UN Climate Change Panel and various ENGOs that participate in their reports, a revelation by investigative journalist and author Donna Laframboise, as reported in Forbes Dec 14, 2012.
"The apocalyptic statements about the March 31, 2014 UN draft report on 'impacts' from Yokahama contradict the scaled back global warming projections of the earlier Physical Sciences report of Sept 27, 2014," says Ken Gregory, director of research for Friends of Science.
Gregory points to the January 28, 2014 UK House of Commons IPCC 5th Assessment review (of the Physical Sciences report of September 27, 2013), wherein Mr. Peter Lilley, MP noted that IPCC warming projections had been dramatically scaled back.
"Q11 Mr Lilley: Could we move on to models? I understand that the full technical report scales down the projections for near term global warming by 40% below that which the CMIP5 global climate models gave. Is that correct and why is not mentioned in this Summary for Policymakers?
Professor Allen: The revised range is mentioned in the Summary for Policymakers.
Mr Lilley: But not the fact that it has been revised."
Dr. Richard Tol, a distinguished climate economist and one of two co-lead authors of part of the report, refused to sign the UN's WGII Yokahama report, claiming it was too alarmist. It was reported by the Daily Mail on April 5, 2014 that he is now being subjected to a smear campaign.
"This denigration of dissenting opinions is contrary to the fundamental principles of scientific inquiry," says Gregory, noting that this highlights the need for independent inquiry.
On April 08, 2014 the Vancouver Province published a Friends of Science commentary on the undue influence of unelected and unaccountable ENGOs on climate change matters at all levels of government, a stinging commentary on how ENGOs omit benefits of carbon dioxide whenever they discuss the 'social costs of carbon.'
"Many expert scientists are working independently of the IPCC," says Gregory, pointing to a list on the Friends of Science website featuring dozens of blogs and dozens of peer-reviewed papers on the influence of the sun on climate.
Regarding the UN report's claims of extreme weather, Gregory points to history. "Climate science is relatively new. Even the scientists who wrote the UN's Physical Sciences report of the Sept 27, 2014 carefully noted on pages 114 and 115 of the Technical Summary that they had low confidence in most claims or predictions, and not enough data to even make an high confidence assessment."
Likewise, claims of extreme weather due to warming are alarmist say Friends of Science. Extreme weather events are an intermittent fact of human history and nothing new. Retired US Navy physicist James A. Marusek has developed a 1,400 page chronological summary of some extreme climate events from 1 A.D. to 1900 A.D
About
Friends of Science have spent a decade reviewing a broad spectrum of literature on climate change and have concluded the sun is the main driver of climate change, not carbon dioxide (CO2). The core group of the Friends of Science is made up of retired earth and atmospheric scientists.
Contact:
Friends of Science Society
P.O. Box 23167, Connaught P.O.
Calgary, Alberta
Canada T2S 3B1
Toll-free Telephone: 1-888-789-9597
Web: friendsofscience.org
E-mail: contact(at)friendsofscience.org