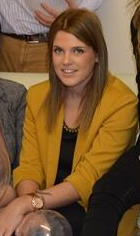 Hampshire, UK (PRWEB UK) 10 April 2014
The role of Quality Standards Manager will see Georgie managing and scoring product listings on Lookupbubbles.com.
It's understood that people buying online need to feel confident from what they see and sometimes all they have is a listing and a product's image. How this comes across can determine levels of trust for the retailer and whether to commit to a purchase.
Using a proprietary scheme, aptly called PRIDE, all listings will be scored for their level of content, quality and detail. The P.R.I.D.E. scheme, which stands for Product, Reviews, Information, Delivery and Engagement will measure a retailer's products listed on lookupbubbles.com yielding an overall score that includes other factors such the amount of information provided about the retailer, contact details and for some the most important policies governing 'returns'.
Products and retailers with high scores will subsequently qualify for promotion with campaigns covering social media and online advertising.
All scores are rated on a scale of 0-5, with 5 being excellent. Retailers will be informed of their score and given a guide, where appropriate, on how they to improve their listings. So, for example, listings with poor quality, weak descriptions and rogue titles - with too much sales language – will receive low PRIDE scores as they are likely to alienate consumers and lead to poor or no sales.
It is here where PRIDE truly delivers ensuring that the information provided is of the highest standard, well presented and accurate, therefore allowing the consumer to make a fully informed decision about the product.
During the early implementation of the scheme, the initial focus will be on 'P' for Product which focuses on title, description and images. Retailers will be encouraged to use the scheme and improve their listings to enjoy promotional privileges.
On her new role, Georgie Linscott, "I am looking forward to working with retailers with a common goal to improve product listings that ultimately increase their sales."
About Lookupbubbles.com
LookUpBubbles.com is the award winning virtual personal shopper service that helps people buy better. Hunting through millions of products and deals Bubbles constantly searches, 24/7, on behalf of the consumer until the BEST price & product is found.
Contact: Briony Stroud, info(at)lookupbubbles(dot)com / lookupbubbles.com T: 0845 299 6399