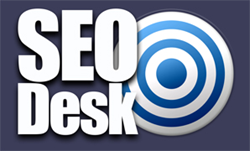 (PRWEB UK) 20 April 2014
The Dorking Desk Shop, a leading antique dealer for more than 40 years, is pleased to say that they now maintain a list of their current stock on their website. Due to the nature of the antique industry, it has been difficult for many stores to maintain a comprehensive list of their products or to provide a price range to their clients. However, the improving technologies associated with updating websites have enabled The Dorking Desk Shop to provide guests with a stock list of all of the items they hold in stock.
While many people will assume that the shop only sells desks, this would be a misconception. The updated stock list on the site contains a large number of items, including; art, beds, barographs, barometers, chests, cabinets, carpets, clocks, desk accessories and chairs, linen, mirrors, sideboards and a whole host of other items. Desks will always be the most common item found at The Dorking Desk Shop, but even the wide variety of desks on offer will ensure that there is something for everyone. The store regularly offers writing tables, dressing tables, roll top desks and dining tables amongst their stock range. Anyone that is keen to see the widest selection of antique furniture Hampshire has to offer should check out what The Dorking Desk shop offers.
In addition to providing the widest range of antique furniture Berkshire can provide, the shop provides a restoration service. This is a hugely vital service for many clients and the team members are more than happy to offer their experience and expertise on such matters. Whether a client is looking to bring their furniture back to former glories so that they can sell it or just so it can take price of place in a home, The Dorking Desk Shop is the team, that can bring new life to cherished items.
The store also offers a valuation service, which is highly recommended for people that are looking to have their antique items insured. In the current climate, updating content insurance is essential for homeowners and anyone that has an antique item in their home will feel far more comfortable if they have sufficient insurance in place.
Although The Dorking Desk Shop tries to maintain many of the values that have served them well over the years, the store knows that they have to move with the times. The placing of their current stock list onto their website provides an opportunity for all of their clients to stay in touch with what the shop has to offer.
About The Dorking Desk Shop:
The Dorking Desk Shop has been running for more than 40 years, and the company is located in the heart of a thriving antique sector between London and Brighton. Although the firm is regarded as being a desk specialist, they provide a wide range of antique furniture and items.