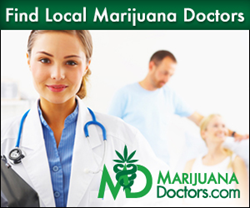 (PRWEB) April 12, 2014
The Chicago Compassion Club is an alternative organization based out of Chicago, Illinois. The group is the first of its kind in Illinois and is dedicated to educating the general public and promoting the medical benefits of marijuana. Defined by a goal of becoming the #1 resource for all things related to medical marijuana in Illinois, the Chicago Compassion Club rests comfortably in the Jefferson Park neighborhood. This geographic area is only within a couple of steps of the CTA blue line train, Metra transit, and the CTA bus station.
The laws regarding medicinal marijuana can be confusing, especially in Illinois. The Compassion Club is now here to assist those who need help. Chicago Compassion Club is now focusing its attention on helping patients apply for an Illinois medical marijuana card.
The state will begin accepting applications this fall; and patients should begin having a conversation about medical marijuana with a medical practitioner if it hasn't been done so already. Additionally, the Compassion Club can provide educational materials to patients who would like to discuss medical marijuana with a licensed primary care physician.
If a patient is re a qualifying patient and does not have a current physician, or perhaps that patient is looking for a new one, need not worry. The Chicago Compassion Club can refer patients to a compassionate physician who is willing to help and recommend an alternative medicine. If a patient desperately needs access to a compassionate physician, it is suggested that a patient contacts a doctor right away in order to get started right. In the state of Illinois, it is necessary to establish a bona fide physician-patient relationship for medical marijuana.
The Chicago Compassion Club serves patients in all of Chicagoland as well as those all across the state of Illinois. Believing in a holistic approach to improve health factors of those diagnosed with a debilitating condition, The Chicago Compassion Club also provides patients with access to a variety of other healthcare services such as: psychiatry, massage therapy, nutrition and chiropractic procedures to name a few. It should be noted that the Chicago Compassion Club is also looking to host seminars that would educate physicians on medical marijuana as well as classes on growing/cultivating for those looking to step into the industry.