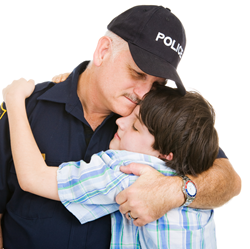 "Thank you for the good service. We look forward to future work with your firm in the ongoing maintenance of our ranges of our ranges."D. Hendrix; Seattle Police Department
Denver, CO (PRWEB) April 15, 2014
MT2, LLC (MT2), national leader in providing environmental firing range services, announced today that it has successfully cleaned over three dozen lead contaminated sites over the past 15 months, removing over 1,300,000 tons of lead from the environment to help law enforcement and other agencies eliminate hazards associated with lead at firing ranges.
"That's a record," commented Mr. Barthel. "The nation's 10,000-plus firing ranges represent the single largest source of lead contamination, annually putting more than 160 million pounds into the environment. Proper periodic maintenance is essential in maintaining a safe environment and meeting regulatory requirements. (US EPA Best Management Practices for Lead at Outdoor Shooting Ranges, June 2005, pg I-1)"
Accumulated lead at firing ranges can pose human health hazards due to ricochet and lead exposure. Officers exposed to lead dust while training at firing ranges can inadvertently introduce lead to their homes and family from clothing, skin, or shoes. Lead at firing ranges can also impact the surrounding environment, potentially leaching into ground or surface water.
"We are proud to serve and protect those in law enforcement and the military that serve and protect us," stated James M. Barthel, President and CEO of Denver-based MT2, "Over 50,000 police officers train annually at these ranges; we are passionate about cleaning and restoring our environment and especially about protecting people from the hazards of lead."
MT2 recycles the recovered lead, which not only benefits the environment and improves officer safety, but also provides recycling proceeds to range owners to offset project costs. MT2 has credited over $4,000,000 to range owners from lead recycling.
Over 200 law enforcement agencies nationwide such as New York, Denver, Seattle, Phoenix, and Dallas have turned to MT2 to help eliminate hazards associated with lead at firing ranges.
More information about MT2 is available at http://www.mt2.com.