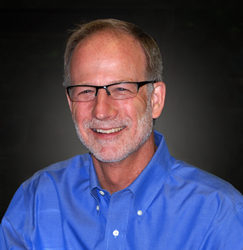 As a member of the Board, I hope to influence the priority of the technology enhancements based on market demands and help promote CIP throughout our market.
Florence, KY (PRWEB) April 14, 2014
Balluff President, Kent Howard, was elected to ODVA's Board of Directors at the 2014 ODVA Industry Conference on March 11-13, 2014 in Phoenix, Arizona.
Efficient and reliable Industrial Networking is critical to Balluff's strategy for success and Common Industrial Protocol (CIP) is the leading protocol in North America. ODVA provides specifications for CIP to ensure interoperability between multiple vendors. "I am impressed with the efficiency of the ODVA organization and the commitment of the members who participate in the Technical Review Board and the Special Interest groups to continuously enhance the technology ensuring interoperability allowing our manufacturing customers to improve their performance in a rapidly changing environment," said Kent Howard, President of Balluff. Howard also added, "As a member of the Board, I hope to influence the priority of the technology enhancements based on market demands and help promote CIP throughout our market."
ODVA is a global standards development and trade association comprising more than 300 members from the world's leading automation suppliers. The ODVA Board of Directors is responsible for overall governance of the organization and comprises senior executives from leading automation equipment suppliers. Balluff has been a member of the ODVA for over 10 years.
"In the 17th term, ODVA's leadership will carry ODVA's spirit and purpose forward to ensure that ODVA's efforts are focused on the common good of the membership and the growing adoption of ODVA technologies throughout industrial automation, in particular EtherNet/IP," said Katherine Voss, ODVA president and executive director. Balluff is proud to be an existing member of the ODVA, and is excited for the opportunities Mr. Howard will bring to the Board of Directors.
Click here to see the entire list of ODVA Board of Directors.
About Balluff:
Balluff Inc., the U.S. subsidiary of Balluff GmbH, Neuhausen, Germany, is a leading manufacturer of a wide range of inductive, photoelectric, vision, capacitive and magnetic sensors as well as linear position transducers, RFID systems, and networking products. Balluff products for OEM and factory floor solutions are used to control, regulate, automate, assemble, position, and monitor manufacturing, assembly, and packaging sequences for industries including: metalworking, automotive, plastics, material handling, wood processing, aerospace, alternative energy, medical, electrical, and electronics.
Editors: Please contact Kelly Panko at 1-800-543-8390; for clarifications and additional information, e-mail kelly.panko(at)balluff(dot)com.
Direct reader service inquiries to: Kelly Panko, Balluff Inc, 8125 Holton Drive, Florence, KY, Phone 1-800-543-8390, or http://www.balluff.com.
In Canada only, contact Norman J. Clarke, President, Balluff Canada, 2840 Argentia Road, Unit # 2, Mississauga, ON L5N 8G4, Phone 1-800-927-9654 or Tel: 905-816-1494, 905-816-1411, E-mail: balluff.canada(at)balluff(dot)ca.