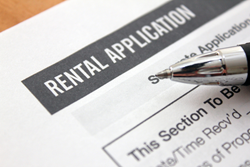 Not only in April, but throughout the year we schedule mystery shops because it is our responsibility to ensure our staff is up to date on changing Fair Housing laws.
San Jose, CA (PRWEB) April 14, 2014
In follow-up to the Civil Rights Act of 1964, the Federal Office of Fair Housing and Equal Opportunity was created in 1968. This entity was designed to put an end to discrimination based upon race, sex, religion, disability, national origin, familial status, or color and applies to the sale, renting and financing of housing. On April 11, 1968 the Fair Housing Act was passed by congress and signed into law by President Lyndon B. Johnson. This law applies to both privately held residences as well as publicly funded housing.
Shortly after the passage of this act, April was declared National Fair Housing Month. This was designed to bring awareness to the Fair Housing Act and continue to monitor adherence to fair housing laws. The theme for this year is "Fair Housing Is Your Right: Use It!" Celebrations will occur around the United States and includes poster contests, educational workshops, and travelling exhibits.
HUD Secretary Shawn Donovan has indicated, "This month is an opportunity to recommit to the principle that fair housing is an essential part of everything we do; every grant we make; every building we build; and every community we work with. And we will go to the mat in order to ensure the right of every American to fair housing. Although the times have changed – our commitment to this work remains as strong as ever. It is at the core of our mission."
One of the primary ways that property owners can be certain that fair housing laws are being adhered to in a consistent and exacting manner is via a mystery shopping program. This will evaluate the performance of employees in a position to deal with the public concerning housing options. What results is impartial, honest, and thorough feedback about the experience along with critical data that will allow for additional education where necessary.
Vicki Dempsey, Vice President of Jancyn Evaluation Shops, states, "Federal fair housing laws were put in place to ensure that all citizens have equal rights when it comes to housing options. A mystery shopping program will let the owners and managers of housing units know if their employees are in compliance with these laws. The reporting we provide not only answers questions regarding fair housing practices, the shopper will also report on feelings of 'steering' or any language that might be perceived as discriminatory."
At Prodesse Property Group, based in Foster City, CA , a long time Jancyn client, President Michael Pierce, remarked, "Not only in April, but throughout the year, we schedule mystery shops because it is our responsibility to ensure our staff is up to date on changing Fair Housing laws. Jancyn is our 3rd party 'eyes and ears', delivering unbiased insight into the rental experience."
One of the very best ways to celebrate Fair Housing Month is by safeguarding the law itself and being certain that the integrity of the act continues to be appreciated. A mystery shopping service, such as the ones provided by Jancyn Evaluation Shops, will provide the data required to check for adherence to this important law.