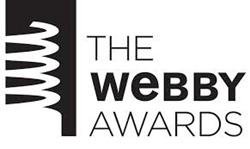 We share this honor with our client for providing us the opportunity to work on a website for such a great cause...
San Francisco, CA (PRWEB) April 15, 2014
Presented by the International Academy of Digital Arts and Sciences (IADAS), the Webby Awards, in their 18th year, is the leading international award honoring excellence on the Internet. With over 12,000 entries in more than 100 categories from 60 countries, the Webbys represent the tremendous growth of the Internet as a tool for business and everyday life. Receiving recognition as an honoree for Web / Corporate Social Responsibility, is international digital advertising agency, Geary LSF, for their design and development of the new WildSelections.com website.
"Recognition as an honoree in the Webby Awards competition is an achievement that we are very humbled by," said Geary LSF Creative Director, Kevin Hird. "The Webby Awards are renowned in the industry, and with such a competitive plethora of entries, any recognition is a true honor. This particular project being recognized is especially rewarding, as the concept behind the work and the mission behind the partnership between the World Wildlife Fund and Bumble Bee Foods, is one that Geary LSF is particularly proud of. We share this honor with our client for providing us the opportunity to work on a website for such a great cause as sustainability."
The award competition is judged by an academy of more than 1,000 web experts, business figures, luminaries, visionaries and creative professionals. To view the official honorees page, please visit the Webby website found here.
About Geary LSF Group
Geary LSF is an integrated full-service digital marketing agency that helps companies large and small, Do Better with their digital marketing efforts. It provides advertisers with comprehensive services from Strategy to Development, Media Planning to Placement, SEO, SEM, Analytics, Social, Local and Mobile media. Headquartered in San Francisco, California, the 240-people strong Geary LSF has offices on two continents, manages more than $120M in media spend and oversees campaigns for more than 450 brands worldwide including: WD-40, Bumble Bee Foods, Megapath, Ashley Furniture, Aramark, Target, Club Med and several others. For more information, please visit http://www.gearylsf.com.