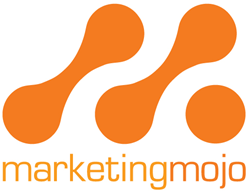 We've discovered new methods that are adding incredible scale to white paper lead generation beyond normal lead volumes.
Charlottesville, VA (PRWEB) April 15, 2014
The white paper has long been regarded as a content mainstay for business-to-business (B2B) industries. In fact, a recent KoMarketing Associates survey shows that white papers are among the top content B2B buyers want to see on a vendor's website, second only to thorough contact information. If white papers are so important to business buyers, how can they be best leveraged by B2B marketers for generating more demand and sales leads?
Digital marketing agency Marketing Mojo will answer this question during the upcoming webinar "How to Amp Up the Lead Generation Power of Your White Papers," taking place on April 17, 2014 at 2 p.m. ET.
Marketing Mojo's Vice President of Accounts, Tad Miller, will discuss why white papers are important content assets for B2B companies to use, and effective tactics for generating leads from them.
"Sales leads from white papers should be the easiest and highest volume marketing leads for B2B lead generators to acquire," said Miller. "But we've discovered new methods that are adding incredible scale to white paper lead generation beyond normal lead volumes."
Miller also adds that LinkedIn advertising works particularly well for B2B companies. "Our client's LinkedIn advertising campaigns focused on white paper lead generation have dwarfed all previously held lead generation records for our clients and have done so at a fraction of the cost per lead from other online advertising tactics," said Miller. "Additionally, because the LinkedIn advertising platform allows for demographic targeting based on job title, industry, skills, seniority and LinkedIn group membership, our clients are seeing significantly improved close rates on their white paper leads."
Joining Miller in the presentation will be Kari Rippetoe, Content Marketing Manager at Marketing Mojo. As a content creator, Rippetoe will demonstrate to attendees methods to repurpose existing content to save time when creating white papers.
"When it comes to writing white papers, many marketers feel they just don't have the resources to create them because they can be so time-intensive," said Rippetoe. "The good news, however, is that marketers have more resources available than they think and can repurpose existing assets into white papers without too much time invested in developing new research or content."
During this webinar, marketing professionals will hear about:

Why white papers are an effective content marketing tactic for B2B companies
How you can save time by repurposing your existing content into white papers
The best means for promoting your white papers for demand and lead generation
To register for the webinar, go to marketing-mojo.com/lp/b2b/.
About Marketing Mojo
Marketing Mojo is a full-service, data-driven online marketing and demand generation agency. Originally founded in 2005 as Search Mojo, Marketing Mojo has evolved its core services to adapt to the ever-changing needs and challenges of marketers – helping them to achieve their online marketing goals through search marketing, paid media, content marketing and marketing automation. With experience in a wide range of digital marketing disciplines, the Marketing Mojo team uses the latest information and techniques to help companies maximize the sales funnel and get the highest quality results based on their goals. For more information, visit Marketing Mojo at marketing-mojo.com or read the Marketing Mojo blog at marketing-mojo.com/blog.