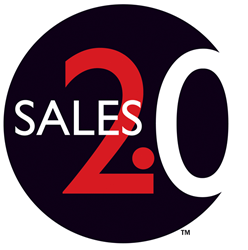 Sales leaders must align strategy and culture to achieve winning results.
Santa Cruz, CA (PRWEB) April 16, 2014
Sales Dot Two Inc., producer of a leading industry event series for B2B sales managers and executives, is pleased to announce that Chairman and CEO of LSA Global, Tristam Brown, will speak at the Sales 2.0 Conference in San Francisco next month.
The Sales 2.0 Conference has been hailed by Forbes magazine as one of the top 10 conferences entrepreneurs should attend in 2014.
The event, which is centered on the theme "Success in Real Time," will focus on real-time capabilities and solutions for marketing, analytics, social media, pricing, performance feedback, and incentive programs. The goal is for attendees to walk away with effective strategies for closing the real-time technology gap.
Tristam Brown will present "Stop Doing Stupid Stuff: The Critical Moves Required to Create Real-Time Sales Results." The description of his presentation is as follows:
Sales leaders need the capability and capacity to respond in real time to major customers when it matters most. Unfortunately, many sales teams continue to make isolated moves that do not propel the sales force dramatically forward. Neither talent nor culture nor strategy alone will produce the real-time results necessary to succeed. Alignment is the missing ingredient.
This session will help sales leaders

assess their sales strategy to determine if it is clear enough to act and respond in real time;
create a high-performance sales culture with the capability to succeed when it matters most;
attract, develop, and retain differentiated and customer-centric sales talent.
"LSA Global has helped leading clients achieve high-growth results and gain a competitive foothold in their markets," says Gerhard Gschwandtner, host of the Sales 2.0 Conference and founder of Selling Power. "This keynote presentation from Tristam Brown is not to be missed by any sales leader who wants to learn how to align strategy with culture to win in the real-time economy."
The "Success in Real Time" conference will be held May 5–6, 2014, at the Four Seasons Hotel in San Francisco. For more information, visit http://www.sales20conf.com/SF2014/
About LSA Global
Founded in 1995, LSA Global is a leading performance consulting and training firm that helps high-growth technology, services, and life-science companies create a competitive advantage by powerfully aligning their culture and talent with their strategy. Learn more about getting aligned.
About the Sales 2.0 Conference
The Sales 2.0 Conference showcases leadership strategies and SaaS technologies that help B2B sales and marketing leaders create more competitive teams and drive higher profit. Attendees learn how to achieve measurable success in such areas as CRM use, sales and marketing collaboration, lead generation and pipeline management, social media for sales and marketing, analytics and metrics management, customer engagement, sales transformation and change leadership, and sales-process improvement.