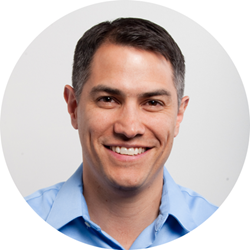 I'm thrilled to be named a semi-finalist for this award primarily because of what the recognition says about the company. - Brian Pontarelli
Denver, Colorado (PRWEB) April 16, 2014
Congratulations to Brian Pontarelli, Founder of Inversoft who was named a semi-finalist for Entrepreneur of the year in the Desert Mountain Region by Ernst and Young. The awards program recognizes high-growth entrepreneurs who are demonstrating excellence and extraordinary success in areas such as innovation, financial performance and personal commitment to their businesses and communities. Said Brian, "I'm thrilled to be named a semi-finalist for this award primarily because of what the recognition says about the company. I'm pleased with the culture we've built at Inversoft and I'm excited for what the future holds."
Brian is the creator of the CleanSpeak profanity filtering and moderation software, which is used by companies to protect their brands and users online. His commitment to high performance makes CleanSpeak the fastest, most reliable and secure technology of it's kind. As such, the technology has been adopted by iconic brands like Disney, Pokémon, the NFL and many others.
Brian's vision is to continue to grow Inversoft by applying the same principles that enabled the company to attain its current level. The company is developing two new products to expand its market potential and leverage an annual license revenue model. Inversoft will utilize its own technology platform to custom build online communities for clients across a broad range of industries.
About Inversoft
Inversoft is a technology products and services company that helps companies create and manage online communities. Founded in 2007, the company recognizes the significant growth of user-generated content online and delivers the products and services companies need to effectively, safely and securely engage their users through online communities. Inversoft's team works with clients to define the scope of their project and will provide the products, design, custom development and consultation necessary to facilitate the launch of the online community.
Inversoft's technology solutions make it simple and easy to build an online community from the ground up or to plug in one or all of the core components. All solutions include 24/7 support 365 days a year to meet the functionality and privacy needs of each individual client.
CleanSpeak, Inversoft's flagship product, is a powerful suite of tools and services that has been adopted by many iconic brands. Its superlative accuracy, performance, and security enable organizations of all sizes to safely and efficiently maintain their online communities, games, virtual worlds, mobile apps, social networks and more.