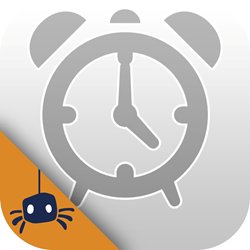 Since I wake you up, I'll take care of you.
(PRWEB) April 17, 2014
What is B&G? How does it work?
B&G deals with the design and creation of innovative and high-quality apps, in terms of both usability and design; the creative process that leads B&G to produce its apps starts from the study of markets by examining the top ten apps for each industry sector.
Subsequent analysis of the target, combined with the process of consumer evaluation, leads to a better definition of the idea. From the new idea, B&G creates both products and services that consider the explicit and latent needs of the market segment in question.
Each app by B&G is highly accessible and creative. The apps' production varies from pure entertainment to education, from games to productive sectors, from fashion to wellness and, in general, to what is trendy. B&G manages the entire communication process before, during and after the release of the app.
B&G now presents WhatAlarm, the first alarm clock app in the world that really takes care of everyone.
What does it mean?
The differences lie both in the quantity and quality of services offered; everyone can customize WhatAlarm to get the awakening they have always dreamed of.
The app is available only in the Apple Store.
Here are its main features:

WhatAlarm can read weather conditions and help users decide what to wear
WhatAlarm reads the news of the day, so that users can be always informed
Horoscope lovers can read their horoscopes
WhatAlarm users can use the diary feature to remind themselves of certain things
WhatAlarm provides directions so users take the best route
WhatAlarm allows users to wake up to their favorite music
For information please look here: WhatAlarm App.