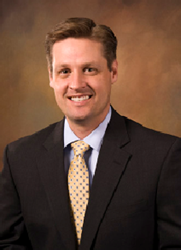 The risk of less government support means families must determine the best plan for the future, and must take action on their own.
Charlotte, NC (PRWEB) April 16, 2014
"The CDC recently released their most updated research on the occurrence of Autism. Based upon their findings, the occurrence of Autism has increased 29% since 2008 and 62% since 2006. Boys continue to be diagnosed more often than girls at 1 in 42 boys versus 1 in 189 girls." Article Here
"The impact of these numbers have a ripple effect throughout our economic and governmental system," explains Ryan Platt, Founder of A Special Needs Plan and creator of SpecialNeedsKnowledge.org. "As more individuals are diagnosed with Autism it creates strain on a family due to the increased costs of therapies and medical treatment. For many families, it also means only one spouse can work, which again adds a great deal of financial stress to the family."
Unfortunately, the financial strain is not only felt by the family but lifetime support needs are usually shared by the government benefit system, which strains the already fiscally strapped federal, state and local government budgets. "As we see more children diagnosed, this means our community of adults with Autism will also be increasing, and with an estimated 85% unemployment rate1 among adults with Autism, the financial responsibility for lifetime support can be overwhelming, and my worry is that the government will not be able to continue to provide benefits at the same level to an increasing population of folks. The risk of less government support means families must determine the best plan for the future, and must take action on their own," states Ryan Platt.
There is hope for a certain segment of those diagnosed with Autism. Companies, mostly in the technology sector, are starting to focus recruiting efforts on individuals with an Autism diagnosis. SAP, a German based company, ran a pilot program and found that certain individuals on the Autism Spectrum perform well as software testers, programmers and data quality assurance specialists. They are making a concerted effort to fill 1% of their 65,000 employee workforce with those adults with Autism. Other companies, like ASTEP and Apiritech, are jumping on board as well. (http://www.businessinsider.com/sap-to-hire-people-with-autism-2013-5)
"I believe that these pioneering companies will be rewarded for their forethought with employees that are grateful for the work, and will be loyal to their company which decreases employee turnover and employee training costs," Ryan Platt of A Special Needs Plan states. "My hope is these companies will have proper training for the management team and fellow employees so that their understanding of individuals with Autism, their habits, possible outbursts and behavioral differences, will be accepted and will not be a cause for fear and eventual termination of this program. It is a great step in the right direction!"
1http://www.help4aspergers.com/pb/wp_44644162/wp_44644162.html
More about A Special Needs Plan:
A Special Needs Plan is a special needs planning firm founded in the belief of L.I.F.E.-Lasting Independence For Everyone™. They are an advisory firm with a mission of helping more than a million families secure that Independence throughout their child's life.
To learn more, visit aspecialneedsplan.com or http://www.specialneedsknowledge.org.