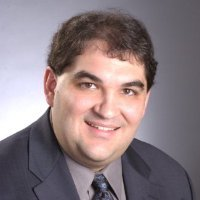 This type of advanced planning can unlock significant advantages for organizations, and while it takes time and investment on the part of the organization, the ROI is significant.
Westminster, CO (PRWEB) April 17, 2014
Revolution Advisors LLC notes organizations who fully implement the basics of workforce planning and do the more advanced analysis are finding significant benefits in terms of cost reduction, retention, engagement, productivity, and achievement of goals. Part two of the White Paper series on workforce planning will be released on Wednesday, April 16.
In this white paper, workforce planning expert Brian Wilkerson offers insight on critical foundations and technique such as:

Data Eras
Macro Factors
Data Mining
Turnover Modeling
Contingent Labor Analysis
Location Analysis
Outsourcing Analysis
Parts one and two of the Revolutionary Workforce Planning white paper can be downloaded at no cost at the Revolution Advisors website.
There are a number of discussions of emerging trends within the white paper: "More recently an interesting dynamic has emerged that is impacting forecast accuracy and forecasting techniques. Some organizations are finding that the future projections with regards to productivity and performance of teams are losing accuracy," Wilkerson states. "This is particularly true in organizations where there have been significant layoffs or turnover, and then the teams were starting to build back up. Predictive measures of turnover and other mobility factors were on target, but as the teams increased in staffing they did not achieve the productivity expected."
Brian Wilkerson is the Managing Director for Revolution Advisors, a strategy consulting firm that focuses on driving dramatic performance improvements. He is a deep specialist in driving innovative strategies and using cutting-edge planning techniques to help organizations secure their future. Mr. Wilkerson has extensive experience in leading strategy development and operational improvement with a particular emphasis on making strategy successful through the combination of operational excellence and human capital management. He is also the author of the Workforce Expert blog and several articles and book chapters.
To learn more about Revolution Advisors and their services please visit http://www.revolution-advisors.com.
About Revolution Advisors
Other service offerings from Revolution Advisors include Process Improvement, Project Rescue, Organization Design, Change Management, Leadership Development, and Economic Development.
Revolution Advisors is a consulting firm dedicated to helping organizations drive dramatic performance improvements and make real progress towards their missions. Their cross-functional team of experts has helped clients achieve their goals through innovative strategies and tactics, and creative problem solving focused on driving the kind of change that makes a real difference. Revolution Advisors works with corporations, governments, and non-profit / non-governmental organizations to make revolutionary change a reality.
Media Contact
Sarah Renee Funsch
Revolution Advisors
720.409.5323
sfunsch(at)revolution-advisors(dot)com