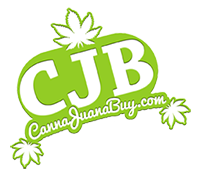 With big events, come big relationships, and even bigger options for us to offer through our wholesale program and to our CJB customers
Denver, Colorado (PRWEB) April 16, 2014
"This is a HUGE week in the cannabis industry here in Denver. With big events, comes big relationships, and even bigger options for us to offer through our wholesale program and to our CJB customers," said Steve Bederman, CEO of The Marijuana Company (TMC) and CannaJuanaBuy.com (CJB).
The Big Industry Show is a business to business trade show at the Denver Mart Wednesday and Thursday that attracts thousands of vendors and cannabis business owners from around the US and beyond.
"With manufacturers, distributors, and wholesalers at these big events, we are able to negotiate the best rates for dispensary owners through our CJB Wholesale program. We want to make sure we can present the best deals on the market for all of the cannabis businesses we partner with," said Megan Greene, Director of Product Acquisitions at CannaJuanaBuy.
This weekend, CJB will also attend the 4/20 rally at Civic Center Park, looking to introduce their site to thousands of consumers in attendance.
"Our market is not only cannabis businesses, but also cannabis consumers. We believe we have something special to offer everyone who loves cannabis!" said Greene.
Want to meet CJB's CEO, Steve Bederman, and Director of Product Acquisitions, Megan Greene? Just look for them in their black CJB T-Shirts this week at all of the events!
About CannaJuanaBuy.com:
CannaJuanaBuy.com distributes ancillary products and services for the cannabis industry. Whether you're a grower, producer, dispensary owner or retail customer CannaJuanaBuy.com is a leading source for all things cannabis. Call us at 855-840-0862 or visit us online at http://www.CannaJuanaBuy.com